University of New Mexico Lobos athletics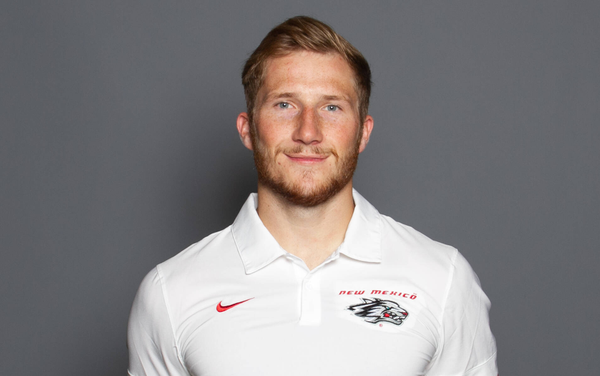 &Utilizing super senior season.
2021 (Senior Season): Served mostly as the kickoff specialist for the squad, playing in all 12 games … attempted just one field goal, missing wide from 53 yards against New Mexico State … kicked off 38 times, with 24 touchbacks … opponents averaged just 21.5 yards per return on 13 return attempts … registered one tackle on the season, that coming against San Diego State.
2020 (Junior Season): Was second on the team in scoring with 26 points, and led UNM in field goals … was UNM's starting placekicker for the seasons' first four games … Made his debut against San Jose State in the opener, hitting all three extra points … that game was the first organized football game he had ever played in in his life … ended up hitting all eight extra points he attempted … missed his first collegiate kick, missing from 46 yards against San Jose State … bounced back with a 4-for-5 night on field goals against Hawai'i … hit from 27, 49, 24 and 42 in that game … the 49 yarder was the longest field goal for UNM during the season … hit both field goals and both extra points against Nevada, including a 48-yard field goal … went 0-for-3 against Air Force.
High School:  Lettered in soccer at Los Alamos High School … also lettered in basketball … scored 20 goals with five assists over his career at Los Alamos … his brother Arthur Steinkamp pitches on the Lobo baseball team.
Personal: Majoring in business management … birthday is February 12, 1999.