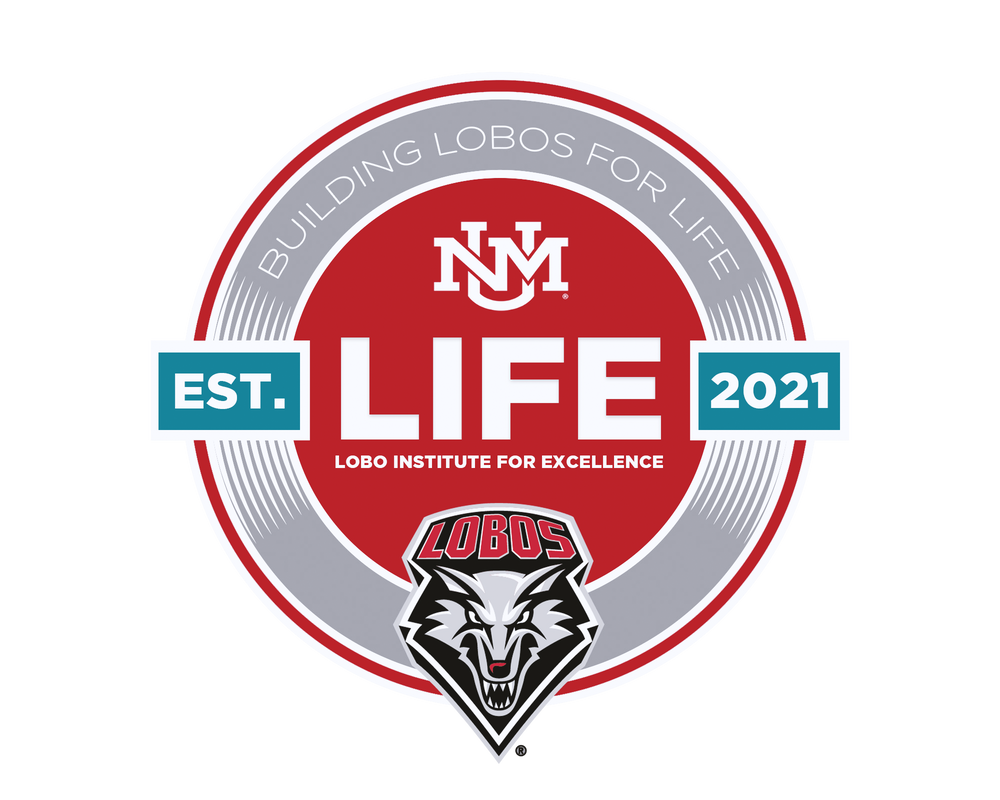 L.I.F.E = Lobo Institute for Excellence
Mission Statement:
The Lobo Institute for Excellence (LIFE) is committed to developing and maintaining a culture of excellence through professional development, leadership, diversity, and wellness in order to promote personal and professional growth for all students, staff, and faculty in the University of New Mexico Athletic Department
Vision Statement:
To help all student-athletes, coaches and staff excel in their personal and professional journey.
4 Pillars of L.I.F.E:
Professional Development: A way to develop our student-athletes into more than just an athlete when they graduate from UNM. Helping develop life skills such as how to write a resume, prepare for job interviews, financial literacy, and more.
Wellness: A way to offer mental health services to our student-athletes as they go through the challenges of being a student while also competing at the highest level. Offering services such as therapy, mediation workshops, counseling services, and more.
Leadership: A way to develop the student-athletes professional goals after graduation. Partnering them with former Lobos in the community, connecting them with other alumni, setting up workshops for a look into professional sports, and more.
Diversity: Partnering with the Social Justice Student Action Committee in making sure UNM is a respectful, empathic, communicative, safe space for all our student-athletes. Making sure that we provide a safe space for when social injustice happening in our world.
Former Lobo football player, Marcus "Goodie" Goodloe spoke to UNM Athletics staff and student-athletes about leadership HABITS.