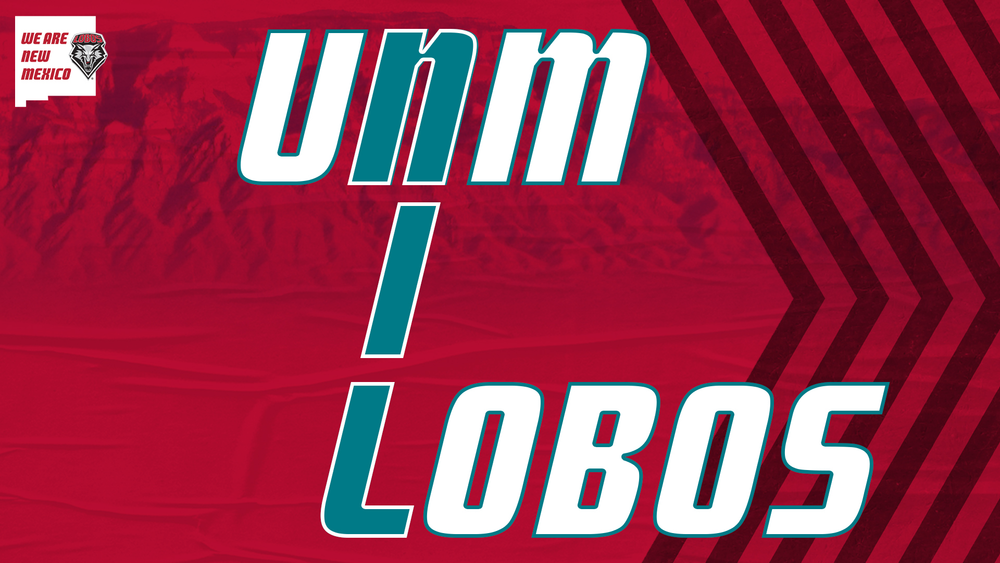 UNM Policies & Procedures for NIL Activities in Which Student-Athletes are Compensated
The areas outlined below are policies and procedures UNM and/or the NCAA have established for any NIL activities that involve you being compensated by a third party.
UNM Disclosure Process
You are required to disclose your NIL activities in ARMS, to UNM Athletic Compliance, prior to engaging in those activities to verify that the activity does not violate NCAA Rules in regards to extra benefits, inducements or recruiting.
Step-by-Step ARMs process
Username is UNM EMAIL
Password is whatever you have created.
Click on Left Hand Side "Workflows"
Click on "Workflow Launchpad"
Click on" Name, Image and Likeness Disclosure"
Complete for and Submit
UNM/NCAA Not Approved Products/Companies
The areas below will not be approved for NIL activities based on NCAA Legislation:
Drugs or Drug Paraphernalia
Tobacco products and/or usage
Sports Gambling
Alcohol
The areas below are not recommended for NIL activities:
Sexual Conduct, imagery or inferences
Profanity or inappropriate insensitive language
Political and religious endorsement
Endorsements that are in conflict with exclusive UNM Deals (Pepsi, Nike, etc.)
NIL Activity Time Restrictions
NIL activities can be done at any time unless it is part of a Covered Activity.  Covered Activity shall mean the official games, practices, trainings, exhibitions, required team activities, academics (including but not limited to classes, study hall and tutoring), sports medicine, mental health, and public appearances, in which you are required to attend.
Use of Facilities
If you would like to use UNM Facilities for NIL activities, you will need prior approval from Athletics Facilities with signed rental agreement
Use of UNM Trademarks/Lobos or Team Issued Apparel
Student-athletes shall not use University of New Mexico facilities, athletic apparel, registered trademarks, products protected by copyright, or official logos or marks without the express written permission of the University of New Mexico.
UNM is exploring the possibility of co-branding opportunities within the NCAA Rules and State of New Mexico Law.  More information regarding this topic will be available later in year.
International Student-Athletes
You should contact GEO and must follow all federal regulations
"DHS has not opined on the topic of whether compensated NIL arrangements constitute employment under federal immigration law, or on the impact of such arrangements on the various nonimmigrant statuses. On June 21, 2021, the Student and Exchange Visitor Program (SEVP) sent a broadcast message to stakeholders stating:
"The Student and Exchange Visitor Program (SEVP) is aware of and actively monitoring proposed federal and state legislation pertaining to the use of name, image and likeness for student athletes, including F and M nonimmigrant students. The program is working with its partners within the U.S. Department of Homeland Security to review how this legislation affects international student athletes and will provide updated guidance via Broadcast Messages, Study in the States, social media and SEVP field representatives."
Factors that could impact the outcome for a particular student include:
the nature of the specific NIL activities (which gets to whether the activity constitutes employment)
the student-athlete's immigration status (for example, a student could be in F-1 or J-1 status, or be here as a dependent in another nonimmigrant status; each of these statuses would require a separate analysis, unless DHS could craft a general policy that NIL activity authorized under a state statute would be permissible in all nonimmigrant categories, incident to status).
the specific provisions of state, federal, and NCAA rules
Absent clarification from DHS, schools and international student athletes should approach NIL questions with caution. International services offices should be sure to work with their office of athletic compliance and office of general counsel, and students should seek advice from an experienced immigration lawyer before entering into a NIL agreement or engaging in compensated NIL activity."
UNM use of your NIL
As a Student-Athlete at UNM, there will be times that UNM Athletics uses your Name, Image or Likeness to promote UNM and we cannot (per NCAA Rules) compensate you for that.  However, it is your choice whether we use your NIL or not, you will have the option to opt-in by signing a form that is included in your compliance paperwork.  If you choose not to sign, UNM will not use your NIL to promote UNM Athletics.
Businesses interested in initiating sponsorship opportunities with Lobo student-athletes can view the "Sponsorship and Onboarding Process" by clicking the link to download, or by viewing the pdf below.  The link will bring you to NOCAP, which is the NIL Provider that Lobo Athletics is utilizing to facilitate NIL branding opportunities between sponsors and student-athletes.
NIL FAQ
What does Name, Image, and Likeness (NIL) mean? – NIL refers to a person's right of publicity. Per the NCAA, right of publicity involves those situations where permission is required of a person to use their Name Image or Likeness. Should a student-athlete choose to offer this permission they would have the opportunity to earn compensation in the State of New Mexico
How do student-athletes obtain revenue? – UNM Athletics will provide Lobos with access to NOCAP.  NOCAP is a two-way marketplace for student-athletes to showcase their marketability and for businesses to offer opportunities. These types of partnerships will be between the student-athlete and the particular business.
I want to partner with student-athletes, what do I do next? – We ask that you contact Jalen Dominguez or Sean Ferrera of the UNM Lobo Club for more information. Our goal is to help our student-athletes stay eligible under NCAA rules.
What exactly is NOCAP and what's it about? – NOCAP Sports is a comprehensive NIL platform that provides every athlete regardless of school, sport, level or background, equal access to the best technology, resources and NIL opportunities to succeed in the NIL era.
How does local company get information on a potential endorsement deal? Student-Athletes have several avenues. A company can post a deal on NOCAP, it contact a student-athlete directly or through the marketing agent if a student-athlete has one.
Can a student-athlete seek an endorsement deal directly?  Yes they can, by searching NOCAP.  From there they can contact a company directly and have the conversation.  Additionally, a marketing agent representing a student-athlete can seek deals.
Do student-athletes have to notify UNM Athletics about the deal?  Yes, student-athletes are required to disclose his/her NIL activities in ARM and to UNM Athletic Compliance prior to engaging in those activities to verify that the activity does not violate NCAA Rules in regards to extra benefits, inducements or recruiting.
Can a coach or staff member set up deals for student-athletes? Coaches cannot use NIL for recruiting purposes. They can state what the current market is for NIL deals for similar sports and/or positions.  Important things to note is that a business cannot offer a deal contingent on the prospective student-athlete or current student-athlete attending/staying enrolled at UNM (Pay for Play-Performance Based).  Also, a coach's role is to educate the student-athletes about potential sponsors as opportunities, but coaches cannot act as agents.
Can a student-athlete use a professional service provider?  Yes, A professional service provider is an individual who provides third-party services to a prospective or current student-athlete. It includes, but is not limited to, an marketing agent, tax advisor, marketing consultant, attorney, brand management company or anyone who is employed or associated with such persons.
How does the interim NIL policy impact a SAs athletic financial aid?   The interim NIL policy does not impact a student-athlete's financial aid. Compensation, including NIL compen­sation, remains excluded from NCAA financial aid limitations.