University of New Mexico Lobos athletics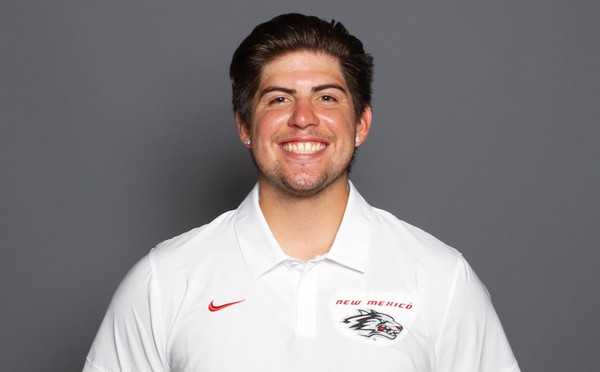 2021 (Redshirt Sophomore Season): Served as the starting punter for all 12 games … punted 81 times for an average of 42.8 yards per punt … led the nation in total punts with 81, and he was third in total yards with 3,466 yards … had a long of 61 yards … forced 33 fair catches with 16 inside the 20-yard line and 12 punts 50-yard punts … averaged at least 40 yards per punt in 11 of his 12 games … had his best game average-wise with a 52.9-yard average against UTEP on seven punts, with a long of 61 yards … had a career-best five 50-yard punts in that game … punted nine times against San Diego State, forcing a season-high seven fair catches … had 58-yard punts against both New Mexico State and Utah State … averaged 45.6 yards per punt on five punts against UNLV … had two punts inside the 20-yard line out of six as he averaged 43.7 yards per punt at Wyoming.
2020 (Redshirt Freshman Season-Missouri): Did not see any action.
2019 (Freshman Season-Missouri): Redshirted
High School: Lettered in football at Hart High School … was named All-CIF at both safety and punter in 2018 and 2019 … has won several punting camp competitions, and has taken part in several Kicking World Showcases … finished No. 1 in his class in the punting elimination contest at the Kicking World 2017 Showcase … 2016 Special Teams Player of the Year.
Personal: Birthday is June 17, 2001 … majoring in psychology.