University of New Mexico Lobos athletics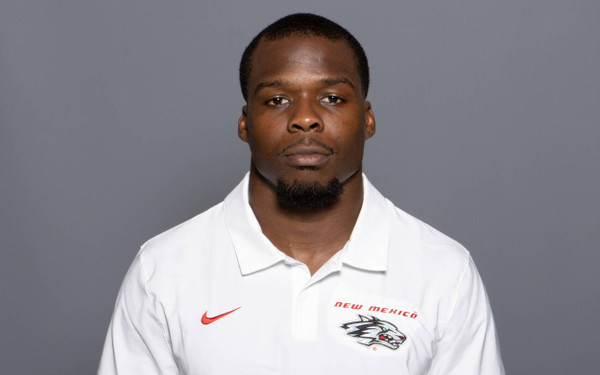 &Using his super senior season in 2021
2020 (Senior Season): Led UNM in receptions with 30 and yards with 277 … also rushed nine times for 50 yards … was UNM's main punt returner, averaging 5.3 yard per return on six returns, and he led UNM with a 31.2-yard average on five kickoff returns … caught six passes for 47 yards in the opener against San Jose State … had a career-high seven receptions in Hawai'i, going for 52 yards … also rushed one time for eight yards … had five catches for 56 yards against Nevada, and also added a career-long 14-yard punt return … caught three passes for 64 yards at Air Force, including a season-long 49-yard catch … didn't play on offense against Wyoming, but had a major contribution with three kickoff returns for 115 yards, including a 72-yarder to set up a key field goal … returned to the offense against Fresno State and tied his career-high with seven catches, good for 55 yards .. also rushed twice for 36 yards, including a career-long 27 yarder … had one kickoff return for 27 yards.
2019 (Junior Season): Played in 11 games and started five at slot receiver … was fourth on the team with 19 receptions … amassed 193 yards with a long of 21 … also ran the ball six times for 12 yards … caught a career-high five passes for 60 yards against Boise State … caught four passes against both Hawai'i and Nevada … opened the season with just one catch over the first six games but had 18 over the final six.
Junior College:  Lettered at Iowa Central Community College for coach Kevin Twait … in 2018 he led the team with 66 receptions and 766 yards, and he also added five touchdowns … also averaged 11.8 yards per punt return and 19.3 yards per kickoff return.
UCF:  Redshirted in 2016 and played in five games in 2017, recording five receptions for 75 yards.
High School: Lettered at IMG Academy and Coconut Creek High School.
Personal: Working on his masters after graduating in liberal arts … birthday is August 26, 1998.