University of New Mexico Lobos athletics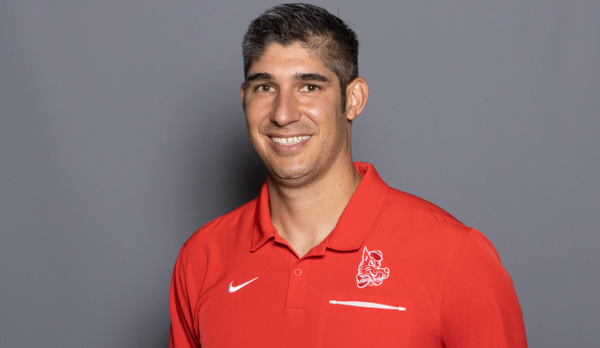 Rob Rimorin is in his 13th year as an assistant athletic trainer at The University of New Mexico where he is assigned to the baseball program.
As an assistant athletic trainer, Rimorin serves as the rehabilitation and dental coordinator for the entire athletic training department at UNM. Rimorin also manages the satellite athletic training room for Olympic sports located in the Colleen J. Maloof Building. In addition to his other duties, Rimorin manages the graduate assistants within the athletic training department.
As the athletic trainer for baseball, Rimorin provides emergency care and initial evaluation of injuries and develops rehabilitation plans for the players to return to play.
Prior to returning to his alma mater, Rimorin spent a year and a half as an assistant athletic trainer at Mesa State College (presently Colorado Mesa University) in Grand Junction, Colo. While there, Rimorin worked with the men's soccer, wrestling and men's and women's swimming and diving programs.
No stranger to the baseball program before his return to UNM, Rimorin served as the athletic trainer for Lobo baseball when he was a graduate assistant at UNM during the 2007 and 2008 seasons.
Outside of collegiate athletic training, Rimorin has experience providing athletic training care for other events and programs. Most-recently, Rimorin worked the 2019 National Senior Games that were held in Albuquerque. He has also worked with the USA Baseball National Team Development Program for U14/U17 (2014), an All-America Baseball Game (2007), an offensive and defensive line camp for NFL Europe (2006) and with Arizona Cardinals of the NFL during their training camps (2004 & 2005).
Rimorin is a member of the New Mexico Athletic Trainer's Association (NMATA) as well as the National Athletic Trainer's Association (NATA).