University of New Mexico Lobos athletics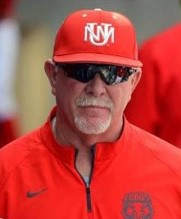 Ray Birmingham Career Record

School

Year

Record

Win Pct.

College of SW
1988
20-40
.333
College of SW
1989
33-33
.500
CSW
2 yrs
53-73
.421
NMJC
1990
22-30
.423
NMJC
1991
42-18
.700
NMJC
1992
40-15
.727
NMJC
1993
48-13
.787
NMJC
1994
42-12
.778
NMJC
1995
48-9
.842
NMJC
1996
34-17
.667
NMJC
1997
38-14
.731
NMJC
1998
40-18
.690
NMJC
1999
33-21
.611
NMJC
2000
41-14
.745
NMJC
2001
44-14
.759
NMJC
2002
43-10
.811
NMJC
2003
43-14
.754
NMJC
2004
47-10
.825
NMJC
2005
55-10
.846
NMJC
2006
49-8-1
.853
NMJC
2007
56-8-1
.856
NMJC
18 yrs
765-255-2
.750
UNM
2008
34-25
.576
UNM
2009
37-20
.649
UNM
2010
38-22
.633
UNM
2011
20-41
.328
UNM
2012
37-24
.607
UNM
2013
37-22
.627
UNM
2014
37-20-1
.647
UNM
2015
32-27
.559
UNM
2016
39-23
.629
UNM
2017
30-27-1
.526
UNM
2018
20-33-1
.380
UNM
2019
23-28-1
.411
UNM
2020
14-4
.778
UNM
13 yrs
398-316-4
.557
Career
32 yrs
1,216-644-6
.653
Ray Birmingham enters his 14th year as head coach of the UNM baseball team and into his 34th year as a head coach at the collegiate level. At UNM, Birmingham has the second-most wins in program history with 402 to his credit as the Lobo skipper, earning his 400th DI Career win on Saturday, Feb. 27, 2021 versus Air Force. He also initiated and had led the ongoing development and execution of the $3.65 million expansion of Santa Ana Star Field as well as UNM's first privately-funded building on campus – the R.D. and Joan Dale Hubbard Clubhouse that was completed in December of 2016.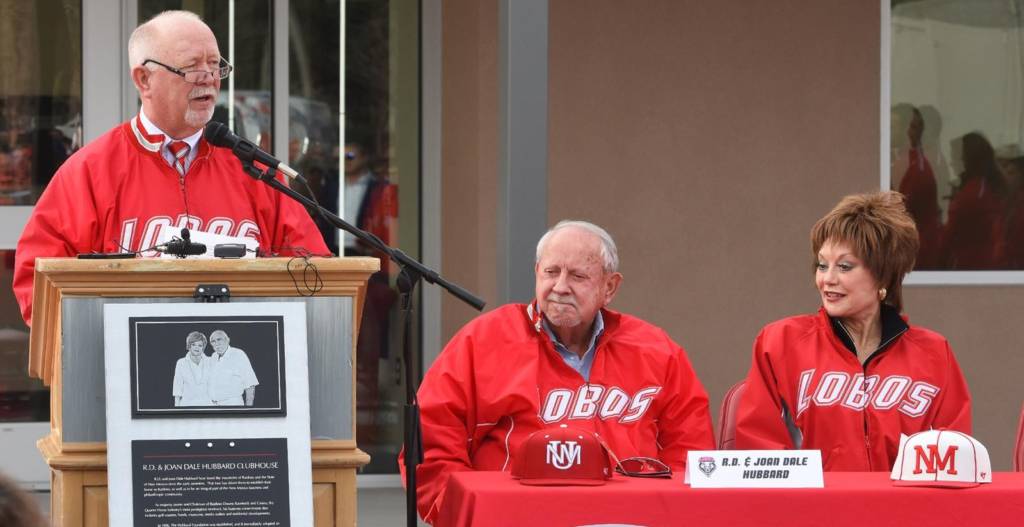 For his overall career, Birmingham is in exclusive company having won over 1,000 games. Entering the 2021 season, Birmingham will have coached in parts of six decades dating back to the late 1970s. Birmingham is also the winningest coach in the state's history as all 1,220 of his victories have come coaching for teams in his home state of New Mexico (College of the Southwest, New Mexico Junior College and UNM).
In 2015, Birmingham was inducted into the New Mexico Sports Hall of Fame and was also inducted into the NJCAA Baseball Coaches Hall of Fame in 2011. He also currently serves on the College Baseball Hall of Fame Selection Committee.
Birmingham has also coached or spoken at numerous clinics throughout the United States and South America. He has been published in the American Baseball Coaches Association (ABCA) Journal and worked professionally for the Cleveland Indians, Oakland A's and Kansas City Royals.
In 2004, Birmingham led the NJCAA all-star team to four wins in five games over the Chinese All-Stars in Beijing, China. In 2007, Birmingham was selected as the head coach of the NJCAA all-star team when China returned to the United States to play the U.S. team. Birmingham also coached the NJCAA West All-Stars to a three-game sweep over the East All-Stars in the summer of 2009.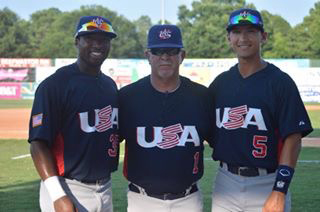 In the summer of 2014, Birmingham served as the hitting coach for USA Baseball's Collegiate National Team, which was made up of the top collegiate players from around the country. Team USA played games across North Carolina before traveling to the Netherlands to participate in Honkbal-Haarlem Baseball Week. The CNT won the international tournament by outscoring its opponents 34-6 over its final seven games. Birmingham helped guide Tennessee's Christin Stewart to "Best Hitter" honors at the tournament and Albuquerque's own Alex Bregman of LSU was named Honkbal Baseball Week MVP. Team USA concluded its summer with five games in Cuba, finishing with an overall record of 18-8-2.
In his 43rd year of coaching, Birmingham has been a part of 22 championships. All the college baseball programs Birmingham has coached have reached the top 25 in the national rankings at some point. Between University of the Southwest, New Mexico Junior College and New Mexico, 167 athletes have gone on to play professional baseball with 39 coming while the head coach at UNM. Additionally, under Birmingham at UNM, 40 athletes have earned All-America honors and 10 have been freshman All-Americans as well. Birmingham was also the coach of NMJC's first basketball conference championship team – a team that was ranked No. 1 in the country.