University of New Mexico Lobos athletics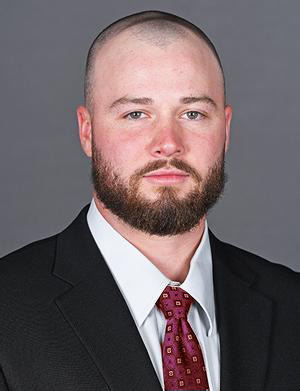 Justin Mitchell joined the Lobo Family in August of 2023 and he serves as assistant coach.  He will handle UNM's catchers as well as hitting for head coach Tod Brown.
Mitchell spent the 2023 season as a graduate assistant coach at K-State under Pete Hughes.  The 2023 Wildcats went 35-24 and advanced to the semifinals of the Big 12 Championship.  His G.A. stint came after he played one season at K-State, hitting .308 with five homers and 22 RBIs over 52 games, playing catcher as a grad transfer.  Mitchell played four seasons at Oklahoma, where he graduated.  Over his time he played in 116 games, hitting .261 with two homers and 38 RBIs.  He recorded 991 career putouts as a catcher.
He graduated from Oklahoma in 2022.