University of New Mexico Lobos athletics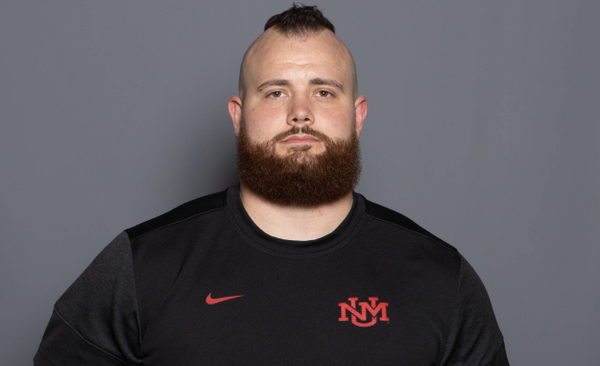 Jordan Fiske joined the Lobos as an athletic performance graduate assistant in February of 2020, coming to UNM after serving as the head strength and conditioning coach with Garden City Community College. He moved into the role of Assistant Athletic Performance Director in September of 2021.
Fiske is well experienced and a terrific fit for working with Lobo Football. He was at Garden City for the 2019 season, and prior to that, he spent a year as an intern in the strength and conditioning unit with the Tennessee Vols.
He spent four years at UMass an a strength and conditioning intern, spending two seasons on the same staff as current UNM head athletic performance coach Jimmy Carson. Fiske originally started at UMass on the football team as a tight end and he also has spent time with the University of Virginia as an intern.
Fiske graduated from UMass with a bachelor's degree in public health in 2018.