University of New Mexico Lobos athletics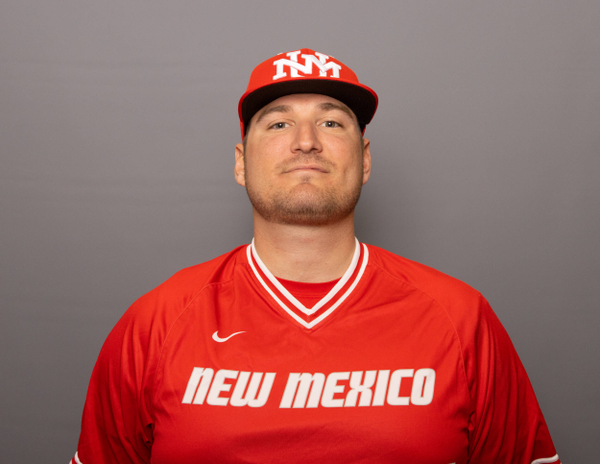 Jon Coyne enters his third season as an assistant coach at The University of New Mexico. At UNM, Coyne serves as infield coach and recruiting coordinator.
Prior to coming to UNM, Coyne was an assistant coach at Howard College (Big Spring, Texas) for two seasons. While at Howard, Coyne helped send 38 players on to Division 1 programs and had four players drafted. The Hawks would post a 71-42 overall record and made regional appearances in each of his two seasons at Howard. In 2018, Howard led all NJCAA in home runs with 131.
Before his time at Howard, Coyne spent two seasons at Cisco College (Cisco, Texas). While with the Wranglers, Coyne helped send 41 players to Division 1 programs and had 11 players drafted. In his two seasons, Cisco was 90-30 overall and made a pair of regional appearances. In 2016, Coyne was on staff as Cisco won the NJCAA Region V Championship and appeared in that year's NJCAA World Series.
Coyne also has coaching experience as an assistant at the University of Texas – Pan American (now UTRGV) and Wichita State.
A native of Fort Worth, Texas, Coyne played collegiately at El Paso Community College and at UTRGV.