University of New Mexico Lobos athletics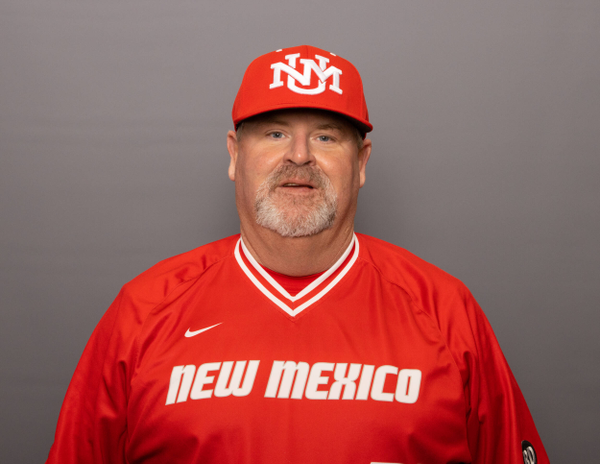 John Bentley enters his third season with The University of New Mexico baseball program and serves as the program's director of operations.
As the director of operations, Bentley oversees the day-to-day operations of the program including budgets, scheduling, academics, and all off-field business. Additionally, Bentley coordinates baseball camps throughout the state of New Mexico.
A 1988 draft pick of the New York Mets out of high school, Bentley comes to UNM after coaching stints at both the high school and collegiate levels. Most-recently, Bentley was an assistant baseball coach at Cal High in San Ramon, Calif. Before that, Bentley was the pitching coach and associate head coach in his second stint at his alma mater, New Mexico Highlands University from 2008-2013. Bentley's first stint came from 2000-03 when he was an assistant coach.
While at Highlands, Bentley helped in recruitment, developing of practice plans and had oversight of the pitching staff and their daily routines and conditioning. Bentley also coached third base for the Cowboys. In his time at Highlands, the Cowboys made four conference tournaments from 2009-2013.
Prior to that, Bentley was at Lassen Community College in Susanville, Calif. where he served as both an assistant and head coach. In 2008, as head coach, Bentley was named the Golden Valley Conference Coach of the Year.
As a collegiate player, Bentley played at Shasta Community College in Redding, Calif. and at Fresno State University before joining the coaching ranks for the first time at Shasta CC. Bentley ultimately went on to earn a BA in human performance and sport and a MA in human performance and sport/sport administration from New Mexico Highlands.