University of New Mexico Lobos athletics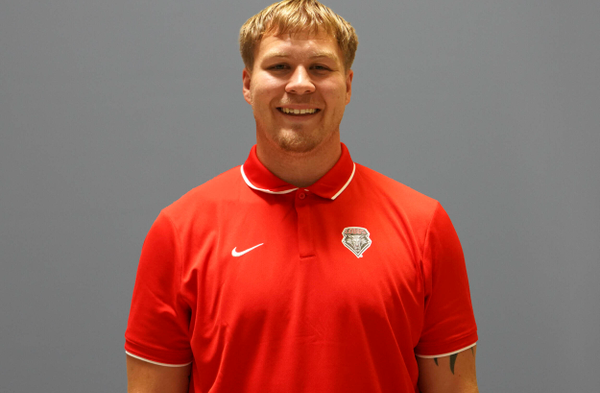 Joey Noble, a former Lobo star defensive lineman, rejoined the Lobo Family in August 2023 and he serves as a graduate assistant coach on the defense for the Lobos.
Noble was a three-year letter winner, registering 138 career tackles, 11.5 sacks and 27.0 tackles for loss.  His senior season was one for the books, recording 18.5 tackles for loss, the only top-10 single season mark since the half-TFL was introduced.  Noble finished in the top-5 in the NCAA in TFLs in 2021, and amazingly was only voted honorable mention All-Mountain West.  He received a massive pat ont he back after UNM played Texas A&M when Aggie coach Jimbo Fisher said Noble was the best defensive player on the field for either team.
Noble graduated in 2021 with a degree from the Anderson School of Management at UNM.