University of New Mexico Lobos athletics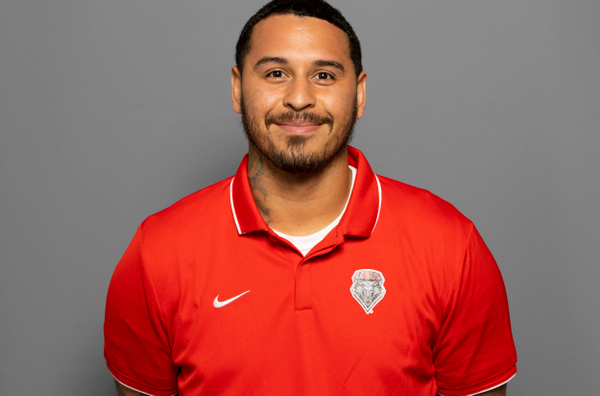 Jalen Harvey joined the Lobo family in July of 2022 and he serves as the director of player development.  Harvey comes to UNM after previously serving an internship with the program and a solid playing career at Arizona State.
As Director of Player Development, Harvey will serve as a liaison for the 100+ members of the Lobo Football team, working with onboarding players into the program, and helping new members of the team to adjust to collegiate athletics.
Harvey will also serve as a central figure for the team to the various constituents around UNM's campus and the Albuquerque community, and he will handle many aspects of player relations, including helping veteran players as they transition from seniors to alums.
Harvey was well known to Gonzales having most recently served as an intern within the program for the spring of 2022, holding down a variety of administrative tasks from preparing game footage for the coaching staff to coding and logging plays into various computerized data and spreadsheets.
A former Scholar Baller at Arizona State, Harvey played defensive back and receiver with the Sun Devils from 2014 through the 2019 season. A terrific offensive player over his first four seasons (establishing career-highs of 33 catches and 558 yards as a junior), Harvey moved to the defensive side of the ball as a senior, playing safety.  There, he finished second on the team in tackles with 70, despite missing three games.  He earned the ASU Darren Woodson Outstanding Secondary honor after his senior season.
His work on both sides of the ball as a player, along with his history of giving back to the community as a student-athlete should serve him well in the role of director of player development.  As ASU he volunteered his time, serving at schools, churches and hospitals as a part of ASU's community outreach program, and he served a 240-hour internship with two Boys & Girls Clubs as a mentor and coach.
All told, he played in 38 games for the Sun Devils.  He graduated twice from the university, earning a bachelor's in interdisciplinary studies in 2019 and a master's in liberal arts in 2020.