University of New Mexico Lobos athletics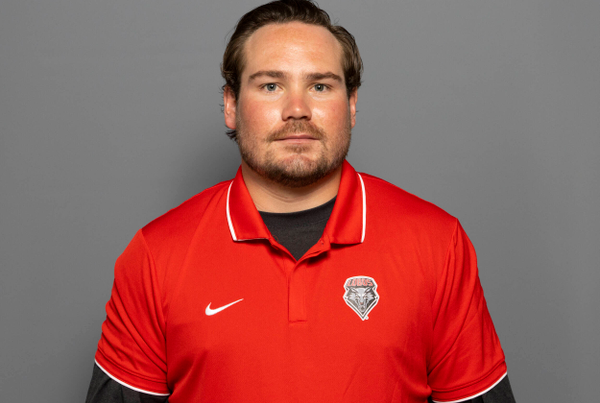 Jake Rothschiller was promoted to the full-time staff in January of 2022, and he currently serves as linebackers coach.  He originally joined UNM's staff as a defensive graduate assistant in 2018 after a four-year career as a safety.
The Lobo linebackering corps were the heart and soul of the defense in 2022.  Cody Moon became the first Lobo in eight years to break the 100-tackle mark, reaching 105 despite only nine starts.  Moon also led the team in TFLs and sacks and the Lobo linebacking crew combined for 325 tackles.  Dion Hunter and Reco Hannah finished fourth and fifth respectively on the team with 69 and 67 tackles, and Hannah had a pick-six against UTEP.
Rothschiller joined the Lobos in 2014 as a walk-on and redshirted.  He eventually worked his way into a starting position as a safety.  He was named both defensive and team MVP in 2017, winning both the Colonel H.J. Golightly Award and the Bill Brannin Award.  He also served as a captain that year, voted on by his teammates.  His 91-yard interception return for a touchdown in the 2017 opener garnered him Mountain West Defensive Player of the Week honors.
He served as a graduate assistant for the past four seasons, a natural extension for a player that everyone from the coaching staff to even media referred to as a "coach on the field".  Handling the linebackers will not be new to Rothschiller.  Since 2020, he has worked hand-in-hand with Long, coaching the linebackers and breaking down film.