University of New Mexico Lobos athletics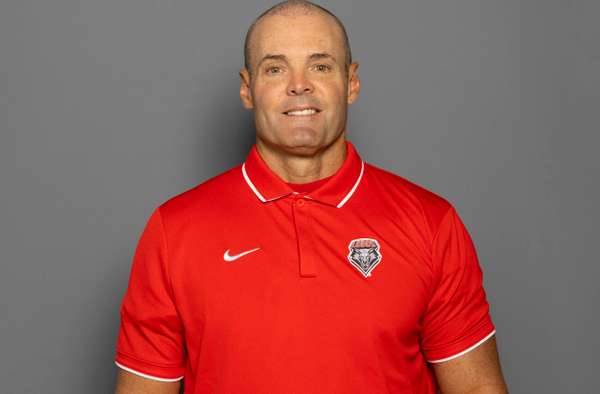 David Fox joined the Lobo Family in February of 2023 as the new Director of Football Operations, taking over for long-time director Gavin Bevis.
Fox comes back to the Duke City after spending the 2022 season with Washington State in the same capacity.  Prior to that, he was at Nevada for four seasons as the Director of Operations.
Fox was an academic coordinator at UNM from 1997-2007, where he oversaw the continuing eligibility for the Lobos' football and women's basketball programs. In conjunction with his academic duties, Fox also was the game management coordinator from 1998-2006. He worked as liaison to tournament officials for the 2000 NCAA Men's Basketball West Regional and the 2002 NCAA Men's Basketball First/Second Rounds. Fox coordinated MW referees during football and men's basketball games and also assisted with a variety of game day responsibilities during football home contests.  His previous two years were as a graduate assistant on Francione's staff, helping with quarterbacks and receivers.
He also spent two years in the commercial real estate industry in Albuquerque, and he was the media relations director for the 2007 New Mexico Bowl, coordinating press conferences and the press box on game day, along with handling a variety of scouting needs for NFL executives and serving as a liaison for the Mountain West and the West Athletic Conferences.
As the director of operations, Fox will work with the head coach on travel arrangements, training table, budgets and press season planning.  He will also play a key role in serving as a liaison with main campus, representing the interests of Lobo Football.
Fox brings with him eight previous years of experience as a director.  Along with Washington State and Nevada, Fox was the director of operations at Tulane for three years, handling a variety of similar functions.
A native of Garden City, Kan., Fox earned his associate of arts degree from Garden City Community College in 1988 and completed his bachelor of arts degree in biology from Drake in 1990. He received his master's of science degree in higher education from Drake in 1994.
As a student-athlete at Drake, he was a two-year letterwinner for the Bulldogs from 1988-89 and was voted the most valuable defensive back by his teammates in 1989. Fox also excelled in the classroom, receiving the Drake Academic/Athletic Excellence Award in both seasons. He transferred to Drake after spending two seasons on the GCCC football team in 1986-87.  He eventually broke into collegiate coaching with Drake as a G.A. in 1990 before being hired full-time in 1992.