University of New Mexico Lobos athletics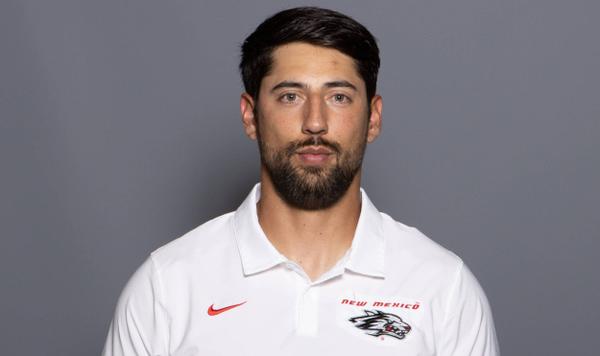 Dante Caro rejoined the Lobo family in 2021 as currently serves as a defensive analyst. Prior to that position he spent two years as a graduate assistant with the defense.
As defensive analyst, Caro will put in work behind the scenes, preparing game plans and scouting on upcoming opponents. Caro will also prepares film breakdowns for the coaching staff on upcoming opponents to maximize pregame preparations for the staff.
As a G.A. Caro worked with UNM's cornerbacks, handling practice planning, film breakdown and on-the-field coaching. He also aided with statistical analysis and film preparation.
He graduated in 2014 from UNM, where he was a four-year letterwinner at safety and kick returner, recording 53 tackles as a senior. He also was the starting QB for the 2008 Class 5A state champion Las Cruces Bulldawgs.