University of New Mexico Lobos athletics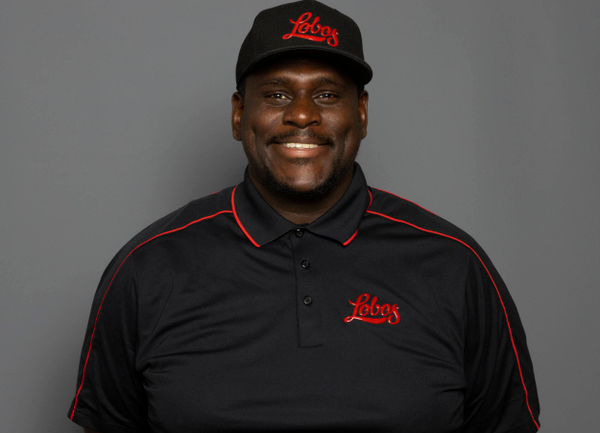 Byron Bell rejoined the Lobo family in 2022 as currently serves as a graduate assistant with the offense.
Bell will work with UNM's offensive line, handling practice planning, film breakdown and on-the-field coaching. He also will help with statistical analysis and film preparation.
Bell was a terrific undergraduate player with the Lobos, earning three letters and starting 36 games and playing in 37, winning the Outstanding Lineman Award in 2010.
Bell went undrafted out of UNM, but carved out a productive eight-year NFL career, playing for Carolina, Tennessee, Dallas and Green Bay. Overall, he played in 102 NFL games, starting 83.
After leaving UNM in 2010 after his junior season, he came back after his playing career and earned his degree in liberal arts in 2021.