University of New Mexico Lobos athletics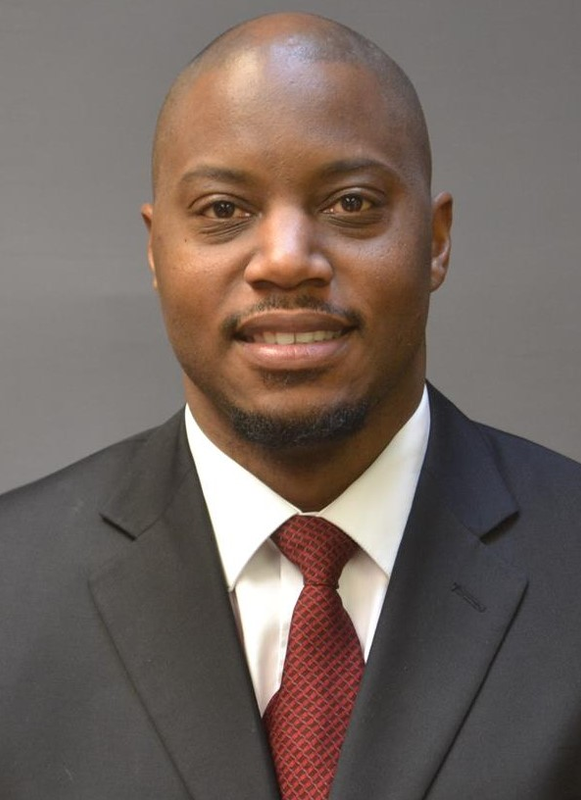 Brandon Blackmon joined The University of New Mexico staff in 2020 as wide receivers coach.  He came to the Duke City after a season in Macomb, Illinois as the defensive backs coach for the Western Illinois Leathernecks.
In 2022, receiver Luke Wysong led the team with 34 catches for 291 yards as Lobo receivers accounted for 69.3% of all receptions (95 of 137) and 100% of all of UNM's receiving touchdowns.  The 34 catches were the most by a Lobo in a season since 2015 and the second-most since 2011.
In 2021, Lobo receivers were stellar, led by freshman Luke Wysong, who was one of two freshmen that was named Honorable Mention All-Mountain West.  Wysong led UNM with 24 receptions and 224 yards, both totals which were second in the Mountain West among all freshmen.
In 2020, Lobo receivers stepped up big.  Redshirt freshman Andrew Erickson tied for the UNM lead in touchdown receptions, and senior Mannie Logan-Greene led the team with 30 receptions in just seven games, and it was the most receptions per game for a team leader in the last 10 years.
Blackmon joined the Western Illinois staff as the defensive backs coach in the spring of 2019 after two seasons as a graduate assistant at Arizona State. He coached defensive back Marquis Smith, who finished the season 20th in the FCS and third in the Missouri Valley Football Conference with 12 passes broken up, adding an interception.
Prior to Western Illinois, he served as a tight ends coach during his first year in Tempe before sliding over to the other side as a defensive graduate assistant during his final year with the Sun Devils.
Blackmon's specialty is defense, having played defensive back in college for Purdue and Tennessee State. He landed his first college coaching job at Augustana College during the 2010 season, and had a two-year stint as a high school assistant coach, before stepping up to the professional level as the defensive coordinator for the Texas Revolution of Champions Indoor Football from 2013-14.
Before arriving at Arizona State, Blackmon spent three seasons as the defensive backs coach and recruiting coordinator at Orange Coast College. He earned his bachelor's degree in Africana studies from Tennessee State University.
He and his wife Charis have a daughter, Aubrey.
Brandon Blackmon Profile:
Born
July 25, 1985
Hometown
Fullerton, Calif.
Alma Mater
Tennessee State, 2008 (B.S., Africana Studies)
Playing Experience
Mt. San Antonio, 2004-2005, Purdue, 2006; Tennessee State, 2007-2008
Family
Married to Charis.  Daughter is Aubrey
Coaching Experience:
2020
New Mexico (Cornerbacks)
2019
Western Illinois (Defensive Backs)
2018
Arizona State (Graduate Assistant/Defense)
2017
Arizona State (Graduate Assistant/Tight Ends)
2014-16
Orange Coast College (Recruiting Coordinator/Defensive Backs)
2013-14
Texas Revolution (Defensive Coordinator)
2010
Augustana (Defensive Backs)
Postseason Coached (corresponding to the season, not the actual year of game):
2018
Mitsubishi Motors Las Vegas Bowl
2017
Hyundai Sun Bowl