University of New Mexico Lobos athletics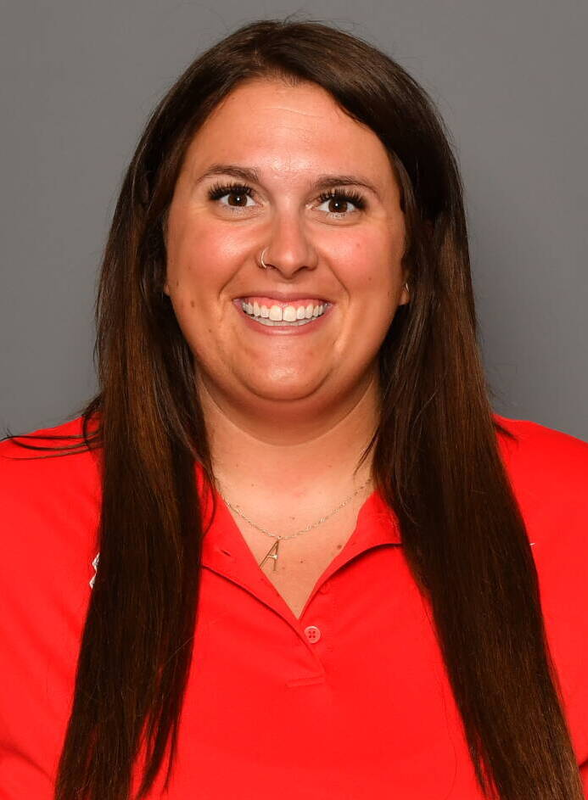 Ashley Nowak joined The University of New Mexico family in March of 2022 and she serves as Associate Director of Equipment Operations – Football.
In her first year, she helped the Lobos make a splash as the program was featured on ESPN's "Geared Up" segment as the program wore red helmets (and an all cherry red uniform) for the first time in 49 years.
Nowak came to UNM after spending four years at Southern Illinois where she served as the assistant director of equipment operations for two years and director for two. With Southern Illinois she worked with all 16 Saluki programs including the Saluki football program.
With UNM, Nowak will work exclusively with the Lobo Football program, directing all facets of the team's equipment needs. Along with handling all of the teams' gear, uniforms and practice uniforms, Nowak will direct a student staff that is essential in helping run UNM's practices and training operations.
While at Southern Illinois, Nowak also served as the Track Office Coordinator for the Bloomington Gold Corvettes. Prior to SIU, Nowak spent a year at William & Mary as an assistant equipment manager. She earned two degrees from Aurora University earning her bachelor's in business administration and management in 2015 and her master's degree in business administration in 2017.
While at Aurora she served as Head Student Basketball Manager for the men's basketball team and she spent her postgraduate years as a football team equipment manager for two seasons.