University of New Mexico Lobos athletics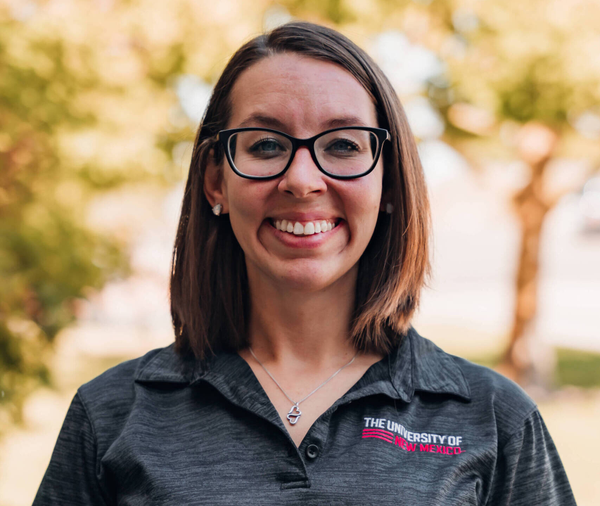 Shelby Morose joined the Lobo Center for Student-Athlete Success in February 2023 as the Student Eligibility Specialist for football, men's tennis, and women's swimming and diving. Morose graduated from Concordia University, Nebraska with a Bachelor's of Arts in sport studies and a minor in sports management. While at Concordia University, she was a four-year starter for the softball team and was a team captain for the 2013-2014 season. Morose went on to become a graduate assistant for student development at Kansas Wesleyan University working with the student activities, student government, and resident life.
Morose is a native of Claremore, Oklahoma and enjoys spending time with her parents, four sisters, niece, and nephews. Since moving to Albuquerque in July 2022, Morose and wife Kelly Trevino enjoy spending their time hiking, reading, and spending time with their three dogs, Harvey, Peaches, and Storm.
Favorite Quote: There's a great, big, beautiful tomorrow shining at the end of every day
Favorite Book: This is How by Augusten Burroughs
Favorite Class: Social Issues in Sport or Psychology of Coaching
Favorite Professional Sports Team: New York Yankees