University of New Mexico Lobos athletics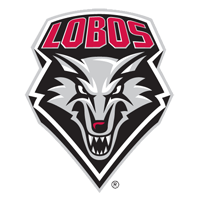 Randi Lenard joined the Lobo Family in the May of 2023, and she serves as a Professional Intern Athletic Trainer for the Lobo Football program. She came to UNM after spending two years at Baylor, where she was a graduate assistant.
Lenard will work with the Lobo training staff in matters of injury prevention and rehabilition.
At Baylor, Lenard worked with the Bear Football team along with Acrobatics & Tumbling and women's soccer. While undergoung her graduate studies, she also served rotations with the University of Florida's football program and the men's and women's tennis teams at Mary-Hardin Baylor.
She served as an undergratuate student trainer at Wyoming where she earned a pair of bachelor's degrees, one in Kinesiology and Health Sciences and one in Dance Science. She was a member of the Associated Students of the Performing Arts and both a Dance Representative and a Dance Science Intern. She was also on the Arts & Sciences Dean's Council.
She earned a Master's of Athletic Training, Health, Human Performance and Recreation from Baylor in 2023.