University of New Mexico Lobos athletics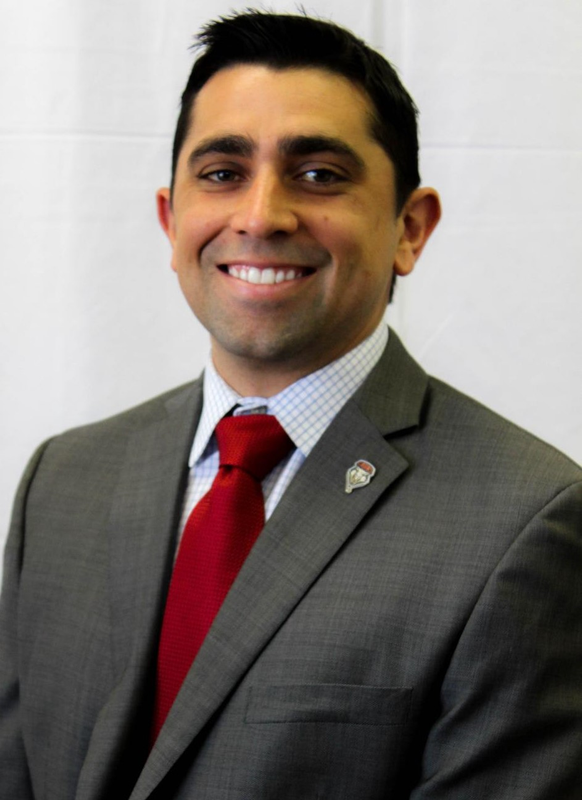 Jalen Dominguez became the Assistant Athletic Director for Development with the UNM Foundation in January 2016 and was named Senior Associate Athletic Director/Executive Director of the Lobo Club in 2019.  Jalen Dominguez has been a member of the Lobo Club staff since 2016. As of 2017, Jalen has served as the Executive Director and Senior Associate Athletic Director of Development of the Lobo Club. Dominguez joined the UNM Foundation as the Assistant Athletic Director for Development in January 2016 and was promoted to his current role in December 2017. As Executive Director of the Lobo Club, Jalen oversees the overall fundraising needs of UNM Athletics which includes annual and major giving, operations, and finances.
During his tenure, Dominguez has helped secure over $40 million for UNM Athletics including multiple leadership gifts. Jalen played a key role in the restructure of the Lobo Club and has led the team in breaking year-high fundraising goals.
Prior to his current role, Dominguez oversaw the President's Club, an annual fundraising effort for the President's Office. Before returning to his hometown of Albuquerque, Dominguez worked at UCLA from June 2012 to September 2014, first as an account executive and then as Associate Director of Development and Ticket Sales. As an account executive, Jalen earned over $1 million in new revenue in his 16 months before his promotion. Jalen also worked as a development intern for UNM and the Lobo Club from 2009-2011.
Dominguez holds a pair of degrees, an M.A. in Sports Administration from UNM (2011) and a B.S. in Business Administration from New Mexico State (2008). Dominguez was also a member of the Aggies Men's Basketball program while attending NMSU. Both of Jalen's parents, Jeronimo and Meave, earned their Ph.D. from The University of New Mexico. Jalen and his wife Stephanie have a son Luke, and a daughter Grace.