University of New Mexico Lobos athletics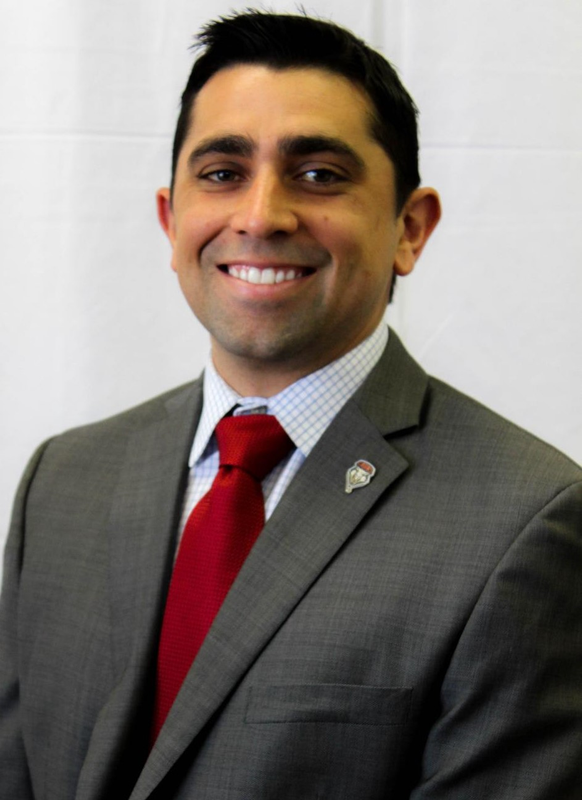 Jalen Dominguez became the Assistant Athletic Director for Development with the UNM Foundation in January 2016 and was named Senior Associate Athletic Director/Executive Director of the Lobo Club in 2019.  He also served for nearly two years as the interim executive director for a little over a year.  As the executive director, he handles a variety of projects for UNM Athletics, most important of which is procuring major gifts.  He also oversees a seven-person staff and supervises many events, including the Lobo Howl of a Good Time Auction.
Prior to coming to UNM Athletics in 2016, Dominguez had oversight over the President's Club, the annual fundraising effort for the UNM President's Office.  He was previously with UNM for two years as a development intern from 2009-2011, including some time with the Lobo Club.
Dominguez also served at UCLA for two and a half years in a fundraising capacity, first as an account executive before earning a promotion to Associate Director of Development and Ticket Sales.  As an account executive, he earned over $1 million in new revenue in his 16 months before his promotion.  All told he was at UCLA from June 2012 to September 2014 before coming back to UNM.
He holds a pair of degrees, an M.A. in Sports Administration from UNM (2011) and a B.S. in Business Administration from New Mexico State (2008).  Both of Jalen's parents, Jeronimo and Meave, earned their Ph.D. from The University of New Mexico as well.  Jalen and his wife Stephanie have two children, Luke and Grace.