University of New Mexico Lobos athletics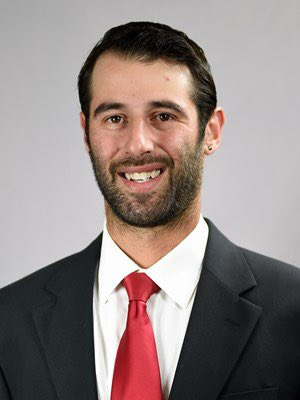 Geoff Zonn joined the Lobo Family in the April of 2023, and he serves as the Associate Athletic Trainer, overseeing the athletic training and rehab program for the Lobo Football program. He came to UNM from a four-year stint at Washington State as an assistant athletic trainer within the athletic medicine department, working with football.
With UNM, Zonn will oversee the athletic training program for the 115-member Lobo Football squad. Aside from injury prevention, he will overlook all rehabilitation efforts and implement the latest sports medicine programs in order for the Lobos to achieve at a high level.
Zonn in no stranger to the Mountain West, having served for five years at UNLV as an assistant athletic trainer, working primarily with football, as well as baseball and softball.
Zonn earned his bachelor's degree in athletic training in 2011 from Lynchburg College, and later complete his master's degree in sports management and instructional leadership from Robert Morris University. He served as a graduate assistant trainer at Robert Morris for two years as well working football and women's basketball.
Geoffrey is currently a member of the National Athletic Training Association, and the College Athletic Trainers Society.