University of New Mexico Lobos athletics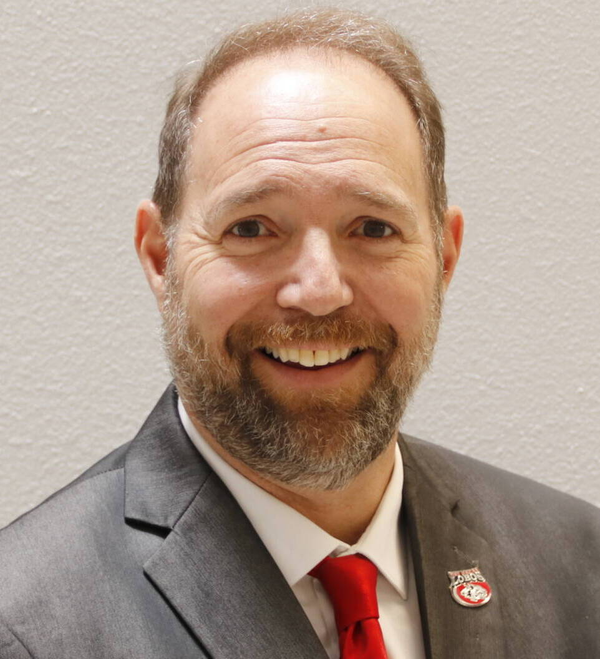 Frank Mercogliano joined UNM Athletics in August of 2010 as the Assistant Athletic Director of Communications, and he oversees the entire communications office for the Lobos.  He became the primary football contact in 2014 for Lobo football after spending four years publicizing UNM's nationally-ranked men's basketball program.  He currently also oversees publicity for swimming and diving and men's and women's tennis.
As a member of the Lobo staff, Mercogliano has been invited to speak several times at CoSIDA/NACDA conventions on a variety of topics from student-athlete interview techniques to work-life balance to a 2019 panel on crisis communications.  He has taken part in several hiring searches and works closely with the university's Marketing and Communications to coordinate many of UNM's releases and news items.  He also oversees all press conferences and major announcements.
He came to Albuquerque after a 12-year stint at Idaho State University where he was the Assistant Athletic Director for Media Relations. At Idaho State he handled all aspects of media relations for football, men's basketball, and softball, as well as academic honors. He also oversaw all departmental publications as well as the sports of soccer and softball. Ironically, the first football game he worked at Idaho State saw the Bengals travel to New Mexico, a 38-9 Lobo victory. While at Idaho State, Mercogliano has served as the Media Coordinator for several Big Sky Championships, and he has worked on the media operations staff for the 2005, 2009, and 2010 NCAA Men's Basketball West Regionals as well as the 2002 NCAA Women's Basketball West Regional, the 1999 NCAA Track and Field National Championships and the 2000 NCAA Gymnastics National Championships.
He has also served on the membership board of the Idaho State University Council of Professional Employees (COPE). In 2003 and 2007 he served as a panelist for the SID Town Meeting at the CoSIDA Convention, discussing current events in intercollegiate athletics as it relates to sports information. Mercogliano had spent the previous four years as the Director of Sports Information at Augusta State University, where he helped publicize the Jaguars in eight NCAA national tournament appearances. At ASU, Mercogliano was responsible for the publicity of 11 sports, 10 on the NCAA Division II level, and the Division I men's golf team, which made three national tournament appearances during his tenure.
He also served as the first full-time SID at Belmont Abbey College, where he also held the dual title of Carolinas Conference Media Relations Director. While there he also coached South Point High School's soccer team to a two-year record of 30-7-3. In 1993 he was named "Region X Coach of the Year", and was a runner-up for North Carolina Coach of the Year honors.
During his stay in Augusta, Mercogliano served as the official scorer and musical operations director for the Augusta GreenJackets, the Class A affiliate of the Pittsburgh Pirates. Twice, Mercogliano was pressed into emergency service as an umpire for the South Atlantic League when the regular umpires became too ill to work. He also served as color analyst for Augusta State basketball as well as handling play-by-play duties for the WRDW Game of the Week in football, basketball and baseball. Mercogliano is a 1992 graduate of the University of North Carolina at Pembroke, where he earned a degree in communications with an emphasis in public relations.  In Albuquerque, he has continued on that path, serving as a play-by-play broadcaster for select internet broadcasts of Lobo soccer, baseball and softball.  He also has served as an official scorer and datacaster for the Albuquerque Isotopes since 2011.
His wife Melissa graduated from Idaho State and currently teaches in the Rio Rancho school district. They have three daughters: Jessica, Kristina, and Angela. He earned his master's degree in athletic administration from Idaho State in the summer of 2006 after earning a bachelor's degree in English with a P.R. and communications emphasis from UNC Pembroke (then Pembroke State) in 1992, where he was a four-year letterwinner in men's soccer as a goalkeeper.