University of New Mexico Lobos athletics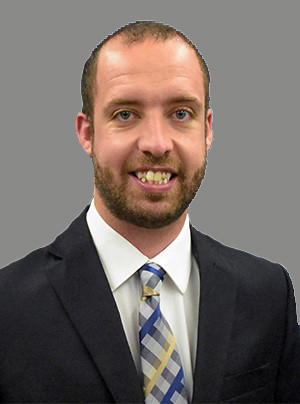 Eric Crist joined the University of New Mexico in August of 2022 as the Director of Parking & Event Operations. At UNM, Crist has parking and event management oversight of all athletic and special events that take place at UNM athletic facilities. He also assists with all championships hosted by UNM Athletics.
Before arriving in Albuquerque, Crist served two years as Assistant Athletic Director of Event & Facility Operations at Fort Lewis College. In his first year at Fort Lewis College, Crist oversaw the completion of the new gym court design in Whalen Gymnasium, soccer lights installation on Dirks Field, renovations to Whalen including a new ticket office, concessions, Hall of Fame monitors, and general facelifts to the interior and exterior of the facility. He also assisted in the implementation of additional camera angles on video streams. His day-to-day duties at Fort Lewis College included all home game day facility operations for the athletic department, including staffing, setup and teardown, as well as halftime promotions. He also served as an on-site administrator while overseeing scheduling for athletic facilities and the Aquatic Center.
Prior to FLC, Crist spent 2019 through 2021 as the Athletic Director at Schlarman Academy in Danville, Illinois as one of the youngest High School Athletic Directors in the country at age 23.
He started his career as a Graduate Assistant for Operations and Event Management for Athletics at EIU from 2017-19, serving as a Game Day administrator for 20 NCAA Division I sports and overseeing event management and special events on campus.
In additional to his work as a high school and collegiate administrator, Crist has been contracted to work NCAA Division I conference basketball tournaments for the Big Ten, MAC, OVC and Big Sky, as well as the OVC Indoor Track & Field Championships and OVC Women's Soccer Championships.
Crist has also served as a site administrator for Illinois High School Association State Championships in several sports and has experience as a Gatorade Summer Camps Coordinator.
A native of Tuscola, Illinois, Crist earned his bachelor's degree in Sports Management (2017) and master's degree in Sports Administration (2019) from Eastern Illinois University.