University of New Mexico Lobos athletics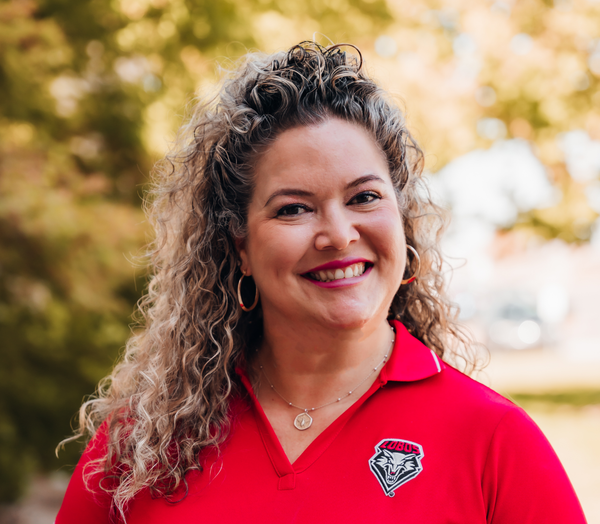 Danielle Calvillo, an Albuquerque native, returns to The University of New Mexico in July 2023 as an assistant director of student support and services.  In her role, she will be the academic advisor for men's basketball and the baseball teams.   
Prior to joining the Lobo Center for Student-Athlete Success (LCSAS), Calvillo worked in the public schools as an administrator, teacher and high school sports announcer. Her genuine care for the well-being and academic growth of these young athletes allows her to build strong connections and motivate them to excel both on and off the field. 
Calvillo earned her Bachelor of Arts in education from Eastern New Mexico University.  She received a Master of Arts in leadership and a Master of Arts in reading at The University of New Mexico.   
Calvillo enjoys water sports, snow skiing, biking, being outdoors, and attending sporting events.  Apart from her love for sports, Calvillo is a true lover of animals. 
 Favorite Quote: "If you see me in a fight with a bear, pray for the bear."
"Courage is being scared to death and saddling up anyway." 
Favorite Book: "The Joy Luck Club" Amy Tan
Favorite Class: Organizational Analysis
Favorite Professional Sports Team:  Denver Broncos