University of New Mexico Lobos athletics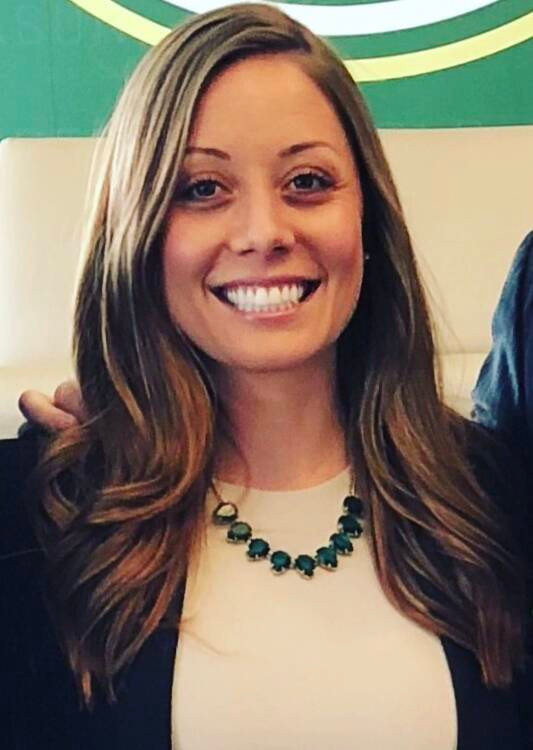 Dani Belinski joined the Lobo Family in January of 2022 and she serves as the general manager for UNM Sports Properties. She heads up aUNM's external sales team in charge of handling all UNM multi-media rights partnerships and inventory.  She previously served as Executive Director, Partnership Management with Fox Sports/Playfly Sports at USC in Los Angeles for the past three years.
Belinski is a veteran of college athletics and multi-media partnerships, having spent the past 13 years at three Division I institutions, holding a variety of positions including the past 10 in a leadership role.  With UNM, she will direct UNM's multi-media rights partnerships, corporate sales and advertising via Playfly through UNM Sports Properties. UNM has a multi-year agreement with Playfly to handle UNM's external sales and partnerships.
She comes to UNM from a three-year stint at the University of Southern California where she served as Executive Director, Partnership Development.  At USC she managed a $4.5 million sales book including naming rights partner. She also worked with USC's GM on both talent acquisition and team development.
Belinski is very familiar with the Mountain West, having served as both Director of Sales and General Manager under Learfield Communications at Colorado State.  She was in Fort Collins for seven years, and she helped procure the second-largest collegiate stadium naming rights agreement in the country at the time.
CSU under her watch was named the Learfield Property of the Year in 2017-18.
Her first foray into the college realm was a four-year stay at the University of Arizona, first as Partner Services Associate, and then as Account Executive.  She was a finalist for the IMG College "Rookie of the Year" award.
She graduated in 2003 from Colorado State with a bachelor's degree in business administration and minor in Spanish Language.  She earned her master's of business administration from San Diego State University in 2009.