University of New Mexico Lobos athletics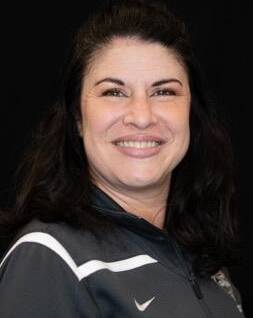 Chris Hudson joined the University of New Mexico Lobo Center for Student-Athlete Success (LCSAS) in February of 2008 and currently serves as the Sr. Associate Athletic Director for Student Development where she oversees a staff of six advisors and a learning strategist who provide academic support to all 16 of UNM's intercollegiate teams. This encompasses a wide range of services, including academic advisement, content-oriented support, career and personal development, and individualized programming tailored to the academic needs of students with varying levels of academic preparedness.  Previously she served as Associate Athletic Director for Academics.
Prior to serving as the Director of the LCSAS, Hudson oversaw the Program for Content, Knowledge, and Success (PACKS) which she developed after becoming the department's first-ever Learning Strategist. In her tenure managing PACKS, support designed to foster the academic accomplishments of at-risk students increased tremendously. PACKS staff have worked with more than 200 student-athletes with diagnosed learning disabilities, as well as countless others on content-specific issues as well as general study skills. She also developed a pre-screening tool used by the staff to assess the academic needs of all incoming freshmen each semester; this tool also aids in the identification of students at-risk of undiagnosed learning disabilities resulting in many full diagnostic tests performed by independent diagnosticians. Hudson also coordinated the department's University 101 (now FYEX) classes, developing curriculum and overseeing instructors from its inception in the summer of 2008. She has also taught Educational Psychology 310 since the spring of 2016, giving her the opportunity to remain connected with the UNM community in a very meaningful way.
Hudson's current position allows her to continue to work one-on-one with student-athletes as the advisor for men's and women's golf, for whom she manages course scheduling, monitors academic progress, and ensures adherence to NCAA eligibility requirements. She also serves on multiple committees within the department dedicated to supporting the mental health of student-athletes as well as the Provost's Committee on Advisement.
Hudson has earned two degrees from UNM, an undergraduate and a master's degree both in Education. She is currently pursuing a doctorate in Special Education. A native of Albuquerque, Hudson is married to Ron Hudson and has two sons: Alex and Connor.
o Favorite Quote: "Never let your head hang down. Never give up and sit down and grieve. Find another way." –Satchel Paige
o Favorite Book: To Kill a Mockingbird by Harper Lee
o Favorite Class: "Organization and Supervision of Special Education Programs," taught by Dr. Ruth Luckasson
o Favorite Professional Sports Team: Everything Pittsburgh!