University of New Mexico Lobos athletics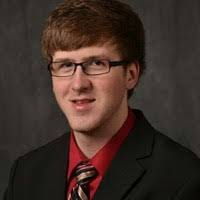 Chase Christiansen was hired in October 2020 as the assistant athletic director for creative services, joining the New Mexico external staff of marketing and communications.
In his role, Christiansen will oversee UNM video production and the creative services team, including, but not limited to, the gameday production of LoboVision and Mountain West Conference streams, video editing, graphic design and creative services.
"I could not be more excited to return to collegiate athletics and to make that return at The University of New Mexico," Christiansen stated. "There is a strong team in place and I am honored to join it.  I am looking forward to working with the great Lobo student-athletes and sharing their stories with Lobo Nation."
Christiansen comes to UNM from Charlotte, N.C., where he worked for the Triple-A affiliate of the Chicago White Sox, the Charlotte Knights, for almost two years.
During his time with the Knights, he served as an in-game producer and videoboard director, oversaw gameday staff and interns, produced video and graphic assets for in-game shows and social media, and assisted with other marketing and community relations needs.
Prior to his stint with the Minor League team, Christiansen honed his skills at the University of South Dakota, working his way up to director of video production.
After starting out working as a camera operator as a student at USD in 2012, Christiansen became full-time in 2015 and worked with the Coyotes until 2018. With the Coyotes, he oversaw the completion and implementation of a brand-new centralized production room that ultimately tripled the number of sports USD provided live production for.
In addition, he was tasked with producing graphics and video for in-game shows and social media as well as oversaw gameday staff as producer and videoboard director.
"We are thrilled to have Chase joining our team," said Associate A.D. for Marketing and Communications Joe Thuente. "Chase brings a lot of experience with video production, video editing and marketing in his previous positions in Minor League Baseball and the University of South Dakota.
"His skillset is a perfect complement to the marketing and communications team we already have in place.  We look forward to expanding the in-game and at-home experience for Lobo fans with Chase leading the way out of the production room."
Christiansen graduated from the University of South Dakota School of Media and Journalism in 2014.