University of New Mexico Lobos athletics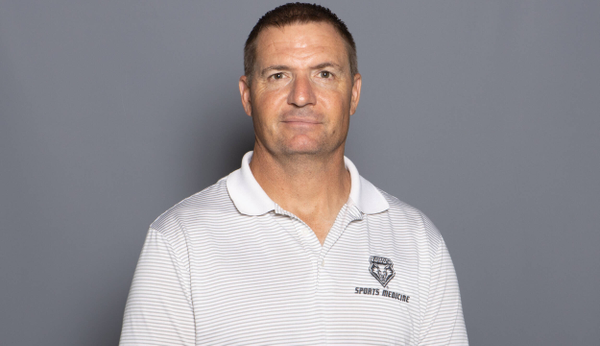 Bob Waller rejoined The University of New Mexico as the Head Athletic Trainer in 2013, overseeing the entire athletic training department at UNM. He served as the lead athletic trainer for the football program until the 2021 season. He currently serves as Associate Athletic Director for Health and Performance and he oversees the entire Athletic Training program along with the entire medical staff and athletic performance.  He knows UNM well, as this is his second tour of duty with the program, having served as the associate athletic trainer from 2003-09 under former boss Dave Binder, whom he replaced in 2013.
Waller came to UNM from fellow Mountain West rival Wyoming, where he was the athletic trainer for the Cowboy Football team, and also oversaw the athletic training unit. Waller served in that capacity from 2009-13.
In addition to serving as the associate athletic trainer at New Mexico from 2003 to 2009, Waller spent four summers, from 2002-2005, working in NFL Europe. He was an assistant athletic trainer for the Rhein Fire of NFL Europe in 2002. During the summer of 2003, he was hired as the head trainer for the Barcelona Dragons. In the summer of 2004, Waller was head athletic trainer for the Scottish Claymores, and in his final year in NFL Europe he was the head trainer for the Hamburg Sea Devils.
He has served internships with ESPN's X-Games and with the Arizona Cardinals of the NFL. Waller also has worked with the Justin Sports Medicine Team at rodeo events since 1999.
Waller holds a certification from the National Academy of Sports Medicine as a corrective exercise specialist. He has been certified by the National Athletic Trainers Board of Certification, and has completed his American Heart Association Basic Life Support Certification.
Waller was an accredited clinical instructor at the University of New Mexico, teaching among other things therapeutic modality, therapeutic rehabilitation exercises and athletic training mock/muscle testing.
A former college baseball player at California State University Chico, Waller earned his bachelor's degree in exercise physiology from Chico State in 1995. He then completed a second bachelor's degree in athletic training from New Mexico in 2001, and received his master's degree in sports administration from UNM in 2004.
After graduating from Chico State in 1995 and prior to pursuing his studies at New Mexico, Waller worked at the Kerlan-Jobe Orthopaedic clinic in Los Angeles as a research assistant from 1995-98.
Waller and his wife Addie have three children — a daughter Harlee, and twins Ashtyn and Trace.