University of New Mexico Lobos athletics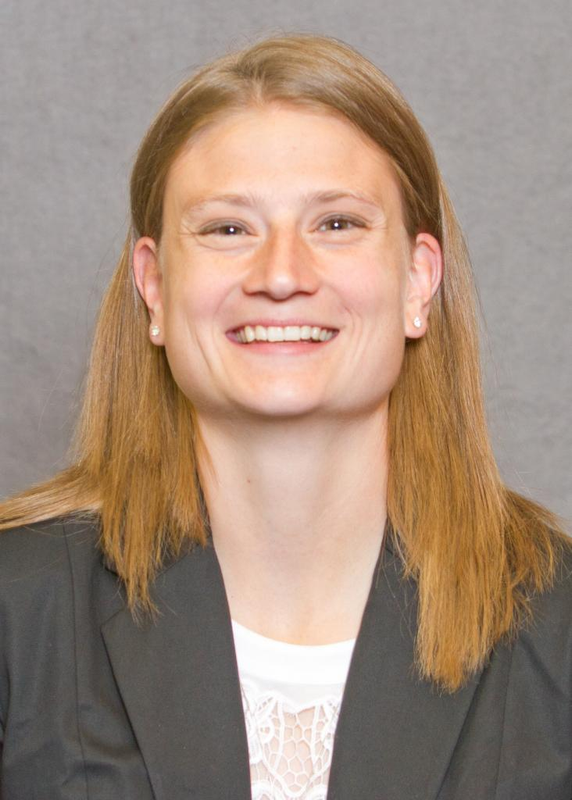 Amy Beggin was promoted to Associate AD for Compliance/Deputy Title IX Coordinator/Interim SWA after serving as the director of compliance since 2016 and serving five years on the Lobo women's basketball staff under former women's basketball coach Yvonne Sanchez. Beggin was an assistant coach for two seasons that worked closely with the Lobo guards, a position with which she is familiar as a former four-year point guard for UNM.
She served as the program's director of operations during the 2013-14 season. Beggin was the team's video coordinator for two seasons before moving on to director of operations.
Beggin returned to her Southwest roots after a one-year stint as a graduate assistant at South Dakota State University. The former Lobo had a decorated career in Albuquerque from 2006-2010.
A 2010 graduate and three-time All-Mountain West Conference selection as a point guard, Beggin is one of 17 New Mexico players to reach 1,000 points in a single career, and the sixth player in Lobo history to reach the mark as a junior following a 553 point season, averaging 15.4 points per game. Beggin finished her career at New Mexico with 1,423 points and 450 rebounds for an average of 10.9 points and 3.5 rebounds per game. She appeared in 130 contests for the Lobos, making 97 starts including every contest of her sophomore and junior years.
Over the course of her time as a Lobo, she was named Academic All-Mountain West and a Mountain West Conference Scholar Athlete three times each. She was a two-time Mountain West Conference Player of the Week and was also UNM's Most Valuable Player following her junior and senior seasons.
A native of Minnesota, Beggin earned her bachelor's degree from New Mexico in 2010. She  holds a master's degree from South Dakota State University.