University of New Mexico Lobos athletics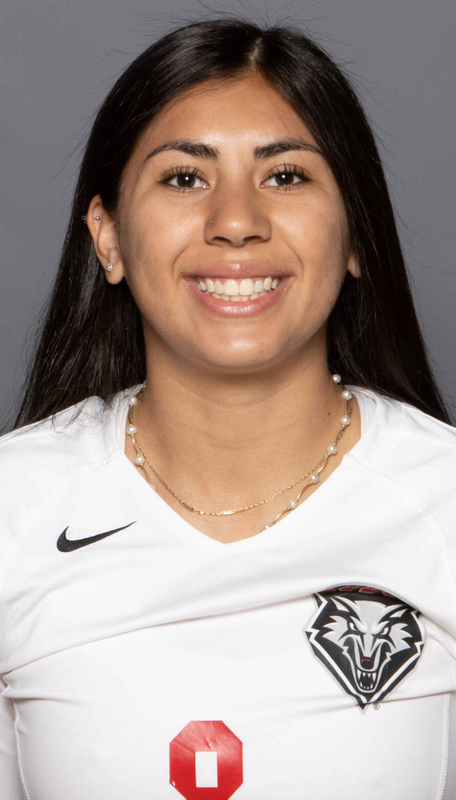 REDSHIRT FRESHMAN | 2020-21: Started in four matches, played in 17 sets … recorded a double-double in every match she played in … season-high 14 kills at Fresno State and season-high 18 digs at Nevada on Feb. 6 … tallied 56.0 points with three service aces, six total blocks (all assisted) and 50 kills … also had three assists and 58 digs … averaged 2.94 kills per set, 3.41 digs per set and 3.29 points per set … fourth on the team in kills and points … named the Mountain West Defensive Player of the Week following the season opening series at Nevada …  was the first UNM freshman to win defensive player of the week since the conference awarded both a defensive and offensive player in 2015.
FRESHMAN | 2019: Did not play.
HIGH SCHOOL/ INTERNATIONAL
Competed for the Mexican National Team since 15 years old … set the points scoring record for the U18 World Championships in 2017 and was the best scorer at the U23 Women's Pan-American Cup in 2018 … best opposite and best scorer at the NORCECA U20 Women's Continental Championship in 2018 …  competed in the 2018 World Championships in Japan … finished second at the national championships in 2015 and 2018 while winning in 2016 and 2017.
PERSONAL
Born Feb. 12 in Guadalajara, Jalisco, Mexico … daughter of Maria.