University of New Mexico Lobos athletics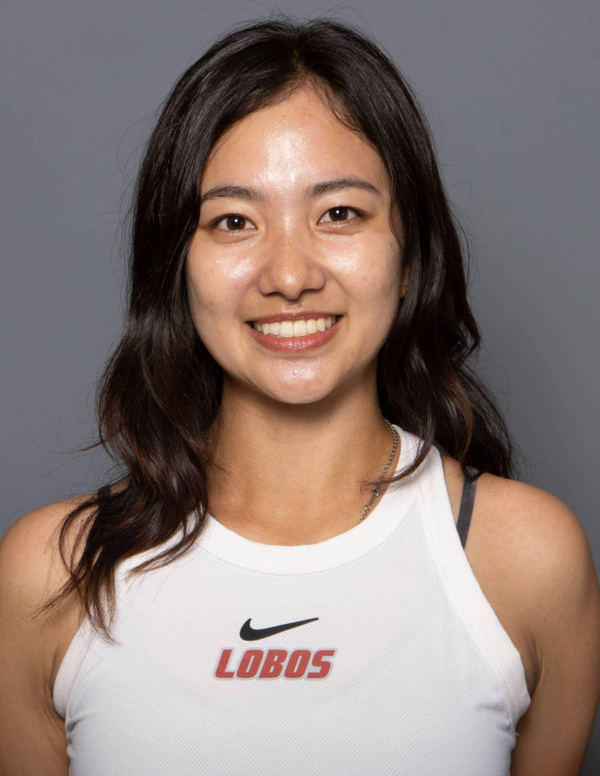 2020-21 (Freshman Season)
*Went 4-3 in singles and 7-6 in doubles.
*Won the first two matches of the season, and also won her last two.
*Last match of the season was a three-set win over Fresno State's Ella Husrefovic.
*Went 3-3 to open the season with Myu Kageyama and then 4-3 with Hsiang Wen "Albie" Huang.
Prior to UNM
*Took part in the All-High School national championships, becoming the first Tokyo Senior High player to qualify for the championships in 26 years.
*Playing at No. 1 singles under head coach Hiroshi Kamiguchi.
*Led Tokyo Senior to its first high school national title.
*As a junior player she won three Shikoku region tournaments on the way to a U14 No. 1 ranking.
*Named the 2018 Outstanding Player in Tokyo, and her team won the 2019 Outstanding Team Award.
Personal
*Majoring in journalism and mass communications.
CAREER STATISTICS FOR SATOHO TORIUMI
| | | | | | | | | | | |
| --- | --- | --- | --- | --- | --- | --- | --- | --- | --- | --- |
| Singles | Total | 1 | 2 | 3 | 4 | 5 | 6 | Dual | Tour | Conf |
| 2020-21 | 4-3 | — | — | — | 1-0 | 1-0 | 2-3 | 4-3 | — | 2-2 |
| Fall 2021 | 9-4 | — | — | — | — | — | — | — | 9-4 | — |
| Career | 13-7 | — |  —  |  —  | 1-0 | 1-0 | 2-3 | 4-3 | 9-4 | 2-2 |
| | | | | | | | |
| --- | --- | --- | --- | --- | --- | --- | --- |
| Singles | Total | 1 | 2 | 3 | Dual | Tour | Conf |
| 2020-21 | 7-6 | — | 1-1 | 6-5 | 7-6 | — | 3-3 |
| Fall 2020 | 6-6 | — | — | — | — | 6-6 | — |
| Career | 13-12 | — | 1-1 |  6-5  | 7-6 | 6-6 | 3-3 |