University of New Mexico Lobos athletics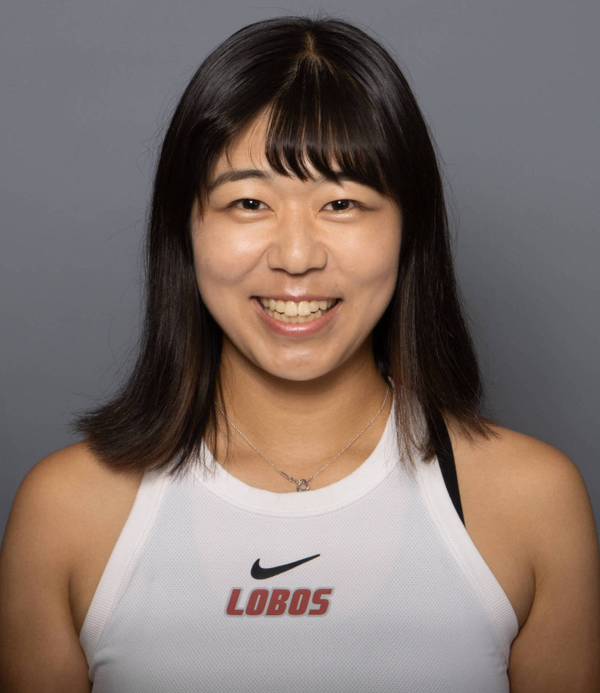 2020-21 (Junior Season)
*Led New Mexico with nine wins on the season, and in winning percentage at 69.4%.
*Finished the year on a three-match winning streak, all in conference.
*Opened the season with back-to-back three-set wins, winning both third sets in tiebreakers.
*Had a big win over NMSU's Miranda Bishard in UNM's 4-3 win.
*Had a season-best four match doubles win streak, all with partner Yue Lin "Polly" Chen.
2019-20 (Sophomore Season)
*Advanced to the doubles Round 16 of the ITA Mountain Regionals.
*Picked up a singles win over Montana's Lauren Dunlap 4-6, 6-2, 6-0.
*Went 6-0 teaming with Sara Kuuttila-Webbert at No. 2 doubles, winning all six over a six-match stretch.
Prior to UNM
*Lettered one year at Texas A&M-Corpus Christi, earned second team all-Southland Conference in doubles.
*Was a member of the Japanese Junior National Team.
Personal
*Majoring in business.
CAREER STATISTICS FOR MYU KAGEYAMA
| | | | | | | | | | | |
| --- | --- | --- | --- | --- | --- | --- | --- | --- | --- | --- |
| Singles | Total | 1 | 2 | 3 | 4 | 5 | 6 | Dual | Tour | Conf |
| 2019-20 | 6-9 |  — | — | — | 1-1 | 0-1 |  — | 1-2 | 5-7 | — |
| 2020-21 | 9-4 | — | — | — | 7-3 | 2-1 | — | 9-4 | — | 3-2 |
| Fall 2021 | 9-5 | — | — | — | — | — | — | — | 9-5 | — |
| Career | 24-18 | — |  —  |  —  | 8-4 | 2-2 | — | 10-6 | 14-12 | 3-2 |
| | | | | | | | |
| --- | --- | --- | --- | --- | --- | --- | --- |
| Singles | Total | 1 | 2 | 3 | Dual | Tour | Conf |
| 2019-20 | 8-10 | 0-4 | 6-0 | — | 6-4 | 2-6 | — |
| 2020-21 | 9-6 | — | 7-4 | 2-2 | 9-6 | — | 4-3 |
| Fall 2020 | 4-8 | — | — | — | — | 4-8 | — |
| Career | 21-24 | 0-4 | 13-4 |  2-2  | 15-10 | 6-14 | 4-3 |