University of New Mexico Lobos athletics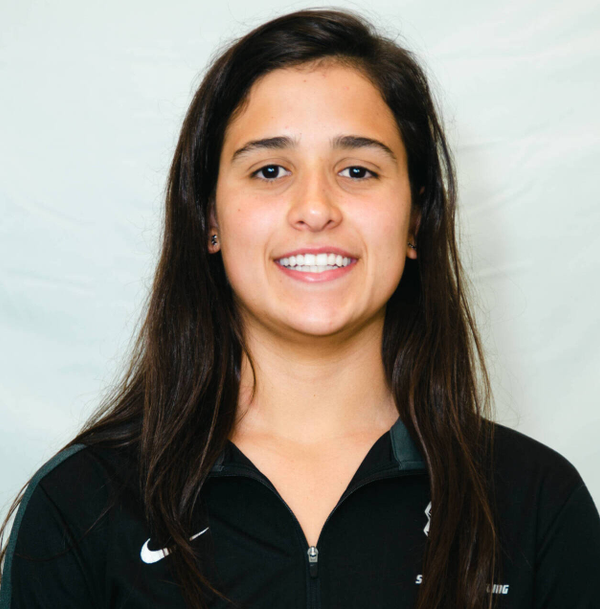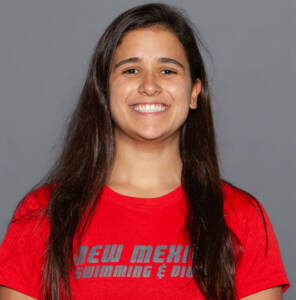 FRESHMAN (2018-19): Swam in all seven meets … swam in three events at the 2020 Mountain West Championships … owned the tenth-best time in the conference in the 1,000 free, a 10:24.18 at the SMU Invitational … at the SMU Invitational, she competed in six events.
HIGH SCHOOL: High school team won state championship from 2015-18 … state champion in the 400 free relay in 2018 … state finalist in the 200 and 500 free.
PERSONAL: Born Feb. 2 in Brazil … parents are Diana and Odilon … has one sibling, Caio … intends to major in nursing.
CAMILA BATISTA COLLEGIATE BESTS (per USA Swimming)
50 freestyle
25.24
SMU Invitational
11/21/2019
100 freestyle
53.69
SMU Invitational
11/23/2019
200 freestyle
1:54.08
MW Championships
2/21/2020
500 freestyle
5:01.09
SMU Invitational
11/21/2019
1000 freestyle
10:24.18
SMU Invitational
11/21/2019
1650 freestyle
17:06.12
MW Championships
2/22/2020