University of New Mexico Lobos athletics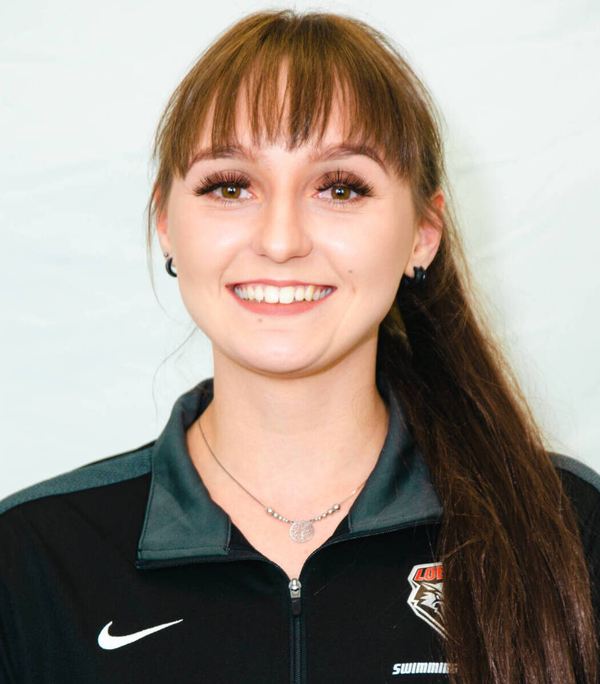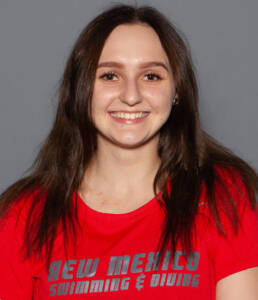 2019-20 (Freshman Season): Tomaszek swam in four different events during the year … turned in UNM's best time in 2019-20 in the 200-yard breaststroke with a 2:19.89 at the Mountain West Championships, and it was the 17th-best mark in the league … turned in a solid 1:05.22 at the Mountain West Championships in the 100-yard breaststroke … also swam in the 200-yard individual medley and the 100-yard backstroke.
HIGH SCHOOL: Graduated from LXII High School, named after the general Wladyslaw Anders … swam for MKS Polonia Warszawa for six years.
PERSONAL: Born Jan. 5 in Jelenia Góra, Poland … parents are Artur Tomaszek and Beata Dudziak-Tomaszek … has one sister, Zuzanna … undecided on major.
ALEKSANDRA TOMASZEK'S MAIN EVENT COLLEGIATE BESTS (per USA Swimming)
100 breaststroke
1:05.22
2020 MW Championships
2/21/2020
200 breaststroke
2:19.89
2020 MW Championships
2/22/2020
200 individual medley
2:11.19
2020 MW Championships
2/20/2020