University of New Mexico Lobos athletics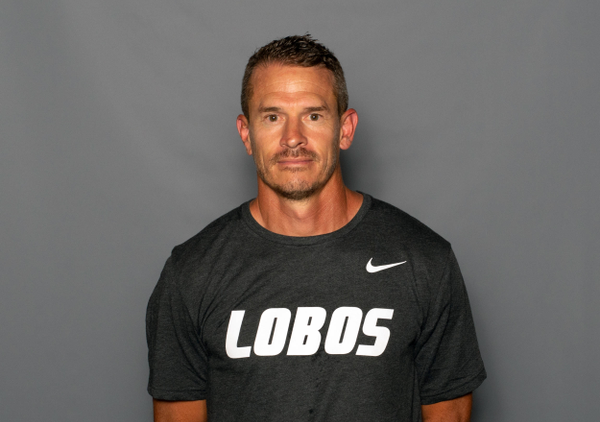 Paul Maestas was hired as the assistant coach at The University of New Mexico in March of 2016.
In his previous six seasons as an assistant, Maestas has helped guide the Lobos to 69 wins overall. This past season, UNM won 14 games overall and claimed the Mountain West Regular Season Championship after going 7-2-2 in league play. The Lobos also played in their second-straight MW Tournament Championship game, earning their first MW Tournament Championship since 2011.
As a member of the women's soccer staff, Maestas brings yet another local connection to the program as he joined the team following a successful seven seasons at Albuquerque's Eldorado High School. Having coaches at Eldorado from 2009-16, Maestas was named head coach of the varsity girls' soccer team prior to the 2012 state tournament.
Under Maestas, Eldorado was a girls' soccer powerhouse in New Mexico. In just his second year with the varsity team in 2013, the Eagles were ranked second in the nation by MaxPreps and won the NMAA 5A State Soccer Tournament Championship, as well as the APS Metro Tournament Championship. His team won the District 2-6A Championship in 2014 and was a 6A state tournament finalist in 2015.
In 2013, Maestas was recognized as the 5A Soccer Coach of the Year and the NSCAA New Mexico Large School Coach of the Year.
Like head coach Heather Dyche, Maestas has been an integral member of the youth soccer community in Albuquerque. He has served as a staff coach with the Olympic Development Program since 2012, where he has instructed many of the best players in the state of New Mexico.
Maestas previous coaching stops also include serving as the assistant coach at Albuquerque's Manzano High School, the head coach of the Rio Soccer Club and a staff coach at Got Fit! Soccer Camps.
Maestas is a 2007 graduate of the University of New Mexico, where he received a Bachelor of Science in Elementary Education with TESOL Endorsement. He has received multiple licenses and certificates at the youth and high school level, including his New Mexico Youth Soccer Association E License.