University of New Mexico Lobos athletics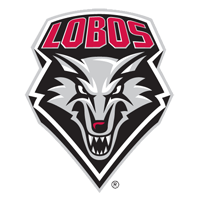 HIGH SCHOOL: Graduated from Theodor-Heuss-Gymnasium Hagen.
INTERNATIONAL EXPERIENCE: Recently played for Vfl Viactiv AstroLadies Bochum, a Division 2 team in the Damen Basketballbundesliga… team placed fourth in the German Cup, finished second in the league standings and reached the German Women's League Semifinals… also played for the BasketGirls Ruhr in the Weibliche Nachwuchsbundesliga (WNBL), a first German under 18 league… in 2021-22, played for VFI Viactiv AstroLadies Bochum in the Damen Basketballbundesliga, as well as Herner TC in the Division 1 Damen Regionalliga, where her team finished first in the league and advanced to the second German Senior League.
PERSONAL: Birthday is Sept. 9… born in Velbert, Germany  … parents are Maren and Matthias Langermann… has three siblings, Jonas, Torben and Lukas.