University of New Mexico Lobos athletics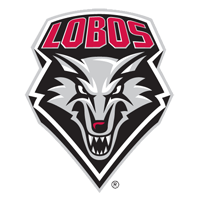 HIGH SCHOOL: Graduated from Northwood High School… won conference championships in 2019-20, 2020-21 and 2021-22 and won a state championship in 2021-22… averaged 12 ppg, 5 apg, 4 rpg and shot 43 percent from three-point range… named all-county, all-tournament… played varsity all four years… academically was top 5% in her class.
CLUB: Played for Carolina Elite and Carolina All-Stars… club won the Run 4 Roses championship in 2019-20.
PERSONAL: Birthday is Oct. 2… born in Elgin, Illinois  … parents are Lia and Derek … has two siblings, Everest and Taavin… intends to major in psychology… is the fourth member of her family to attend UNM, joining her mother (Lia McManaman), grandfather (Robert Sanchez), grandmother (Bonnie Sanchez).
McManaman on Why She Chose New Mexico: "I chose UNM because it's home. The community feels like family and the campus is exhilarating to be on! Of course I couldn't forget mentioning the opportunity to play in The Pit."