University of New Mexico Lobos athletics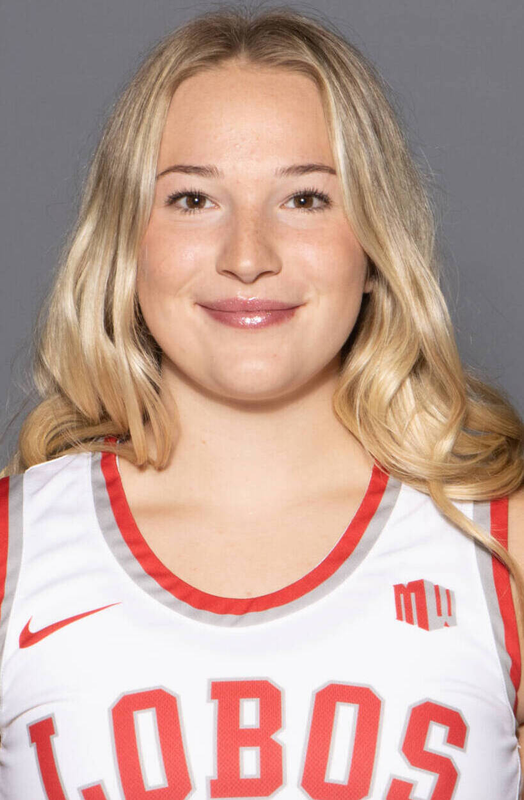 FRESHMAN (2021-22): Played in nine games, averaging 7.1 minutes per game… went a perfect 2-for-2 from three-point range against Houston Baptist, finishing with a season-high six points… dished out a season-high three assists against Northern New Mexico while also having a season-high two rebounds after playing a season-high 17:56… named a Mountain West Scholar-Athlete.
HIGH SCHOOL:  Graduated from Garay Janos Secondary School in 2021 … averaged  22.1 points, 9.0 assists and 6.3 steals during the 2019 season and 17.3 points, 6.1 assists and 2.9 steals during the 2021 season … won the Hungarian School Sport Federation championship in 2020 after finishing third in 2019.
INTERNATIONAL EXPERIENCE: Played on the U16 Hungary National Team and competed in the 2019 FIBA U16 Women's European Championship … averaged 6.0 points, 2.9 assists, 2.3 rebounds, 1.1 steals while averaging 21.5 minute with the national team … played for Atomerőmű KSC Szekszárd, winning the national championship in 2019 and finishing third in 2018 with the team.
PERSONAL: Born March 8 in Szekszard … parents are Laszlo Renczes and Renata Zsobrak Renczesne … has one sibling, Laszlo.
Coach Bradbury on Renczes: "Rebeka brings us some depth at the point guard, which was something we were looking for this spring. Her ability to pass and see the floor will make her a great addition to our offense."
Why She Chose New Mexico: "I chose UNM because I'd like to grow as a player and as a person. The coaching staff was professional and friendly during the recruitment process and I like the way the team plays. I can't wait to play in The Pit and be a part of the Lobo family."