University of New Mexico Lobos athletics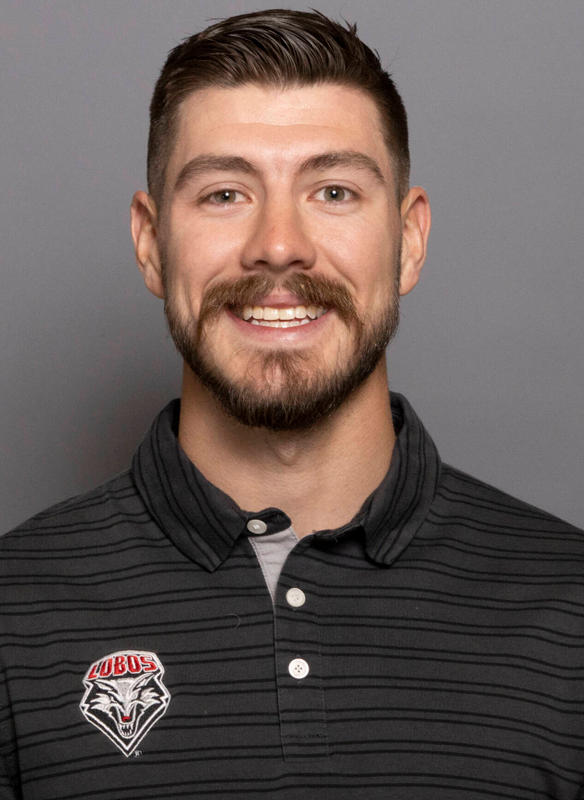 Wyatt Rhoads was hired on January 7th as an assistant track & field coach, specializing in pole vault and combined events and assisting with recruiting for the Lobos.
A native of Ames, Iowa, Rhoads joins New Mexico after spending fall of 2021 as a volunteer assistant at Texas Tech. While with the Raiders, he assisted in coaching duties with combined events, pole vault, vertical and horizontal jumps. He worked with multiple All-Americans and national champions, leading them to personal records during the fall training period. He also played a key role in securing high level recruits in multiple events for the Raiders.
Prior to starting his coaching career, Rhoads was a student-athlete for six years, including four years at Iowa State and two years at the University of Colorado. At Iowa State, Rhoads was a member of the football and track & field teams. He was a three-time conference scorer in the decathlon and heptathlon events for the Cyclones. After completing his Bachelor of Science in Public Relations, with a minor in Psychology, from Iowa State, he earned his Master of Science in Organizational Leadership and completed his eligibility at the University of Colorado in Boulder, Colo.
Rhoads brings a wide expertise to the Lobos, after studying under coaches like Olympian Dan Steele, Fletcher Brooks, Lindsey Malone, Keith Herston and Tom Slagle.