University of New Mexico Lobos athletics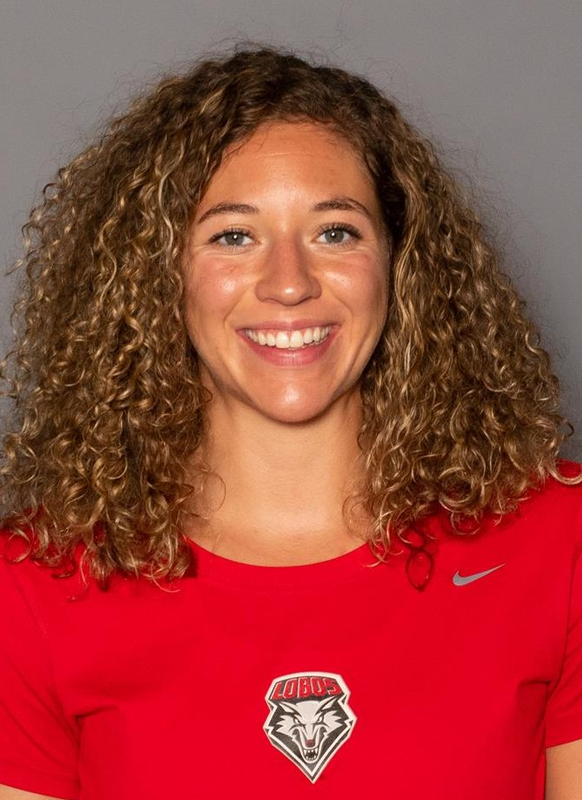 Former Lobo graduate Kyra Mohns joins the coaching staff entering her second season as an assistant coach working primarily with the sprints, jumps and multis.
From Albuquerque, N.M. and a graduate of Eldorado High School, Mohns specialized as a combined athlete for the Lobos during her time from 2015-18.  She currently holds the 10th-best score all-time in the pentathlon with 3807 points and the sixth-best result all-time in the heptathlon at 5391 points. In addition, she doubled in the 400-meter hurdles, an event that she currently holds the sixth- and seventh-fastest times in program history.
During her time at UNM, Mohns twice finished third in the pentathlon (2017 and 2018), finished third in the heptathlon in 2018 and fourth in 2017 at the Mountain West Championships. In the 400-meter hurdles she finished second in 2018 and third in 2017.
As a result, Mohns was named to the All-Mountain West Indoor Team in 2017 and 2018 in the pentathlon and the All-Mountain West Outdoor Team in 2017 in the 400-meter hurdles and in 2018 in the 400-meter hurdles and the heptathlon.
Mohns majored in elementary education in 2018 and is currently pursuing a master's in special education at UNM.