University of New Mexico Lobos athletics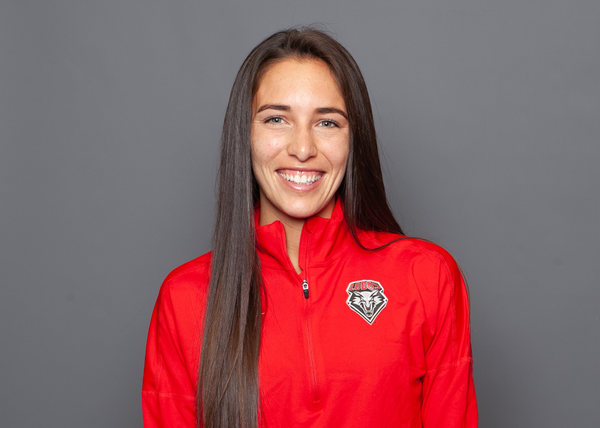 2019-20
2019 XC: Finished fifth at the Lobo Invitational with a time of 18:36.65 … crossed the line at the Nuttycombe Wisconsin Invitational in 21:34.8 in the "B" race, finishing 14th overall but eighth in team scoring … ran 17:46.62 at the Joe Piane – Notre Dame Invitational to finish 122nd overall.
HIGH SCHOOL
 Graduated from Valencia High School in 2015 …  graduated with highest honors … member of the National Honor Society … elected Student Council Senior Class representative … named Female Athlete of the Year in 2015 … was 4A sprint medley state champion in 2012, 5A 1600m state champion, 5A 800m state champion in 2015 and 5A 3200m runner up in 2015, 5A cross country state champion in 2014 and Great Southwet Steeplechase Champion in 2014 … four-time letterwinner in cross country and track and field.
PERSONAL
Born Oct. 8 … parents are Rodolfo Lovato and Lisa Hoenigke … has a twin sister Consuelo and a brother Jarod … both her twin sister and dad graduated from UNM … intends to major in psychology.