University of New Mexico Lobos athletics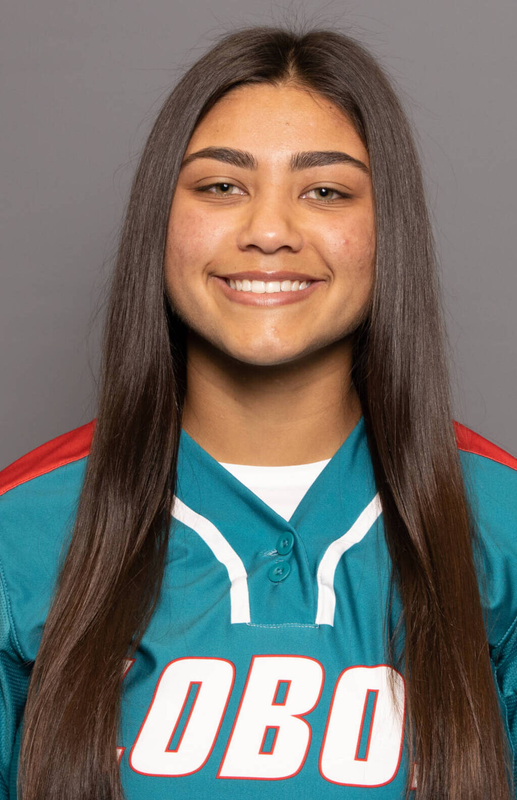 REDSHIRT-FRESHMAN (2022): Played in 12 games, starting in seven games at catcher … finished with four hits that included two doubles … tallied two RBI and reached base on three walks … had two hits and one RBI against Maine on March 12 for her first collegiate hit and RBI… threw out a runner stealing against Maine.
FRESHMAN (2021): Redshirt.
HIGH SCHOOL: Graduated from Rio Rancho High School in 2020 … 2018-19 metro, district and state champion … earned first team all-district three years … member of AVID and Full Spanish Immersion Program.
PERSONAL: Born Aug. 15 in Albuquerque … parents are Chris and Erica Martinez … has two siblings, Briana and Mia … sister Briana is a sophomore on the team … played club ball for the New Mexico Sundancers … two-time state champ with club team.
ON WHY UNM: "To play for UNM Softball has been the greatest opportunity in my life. I have been given the chance to fulfill my goals of obtaining a college degree and being given the opportunity to play softball for the UNM Lobos. I look forward to being part of the great things that are happening with UNM Softball, and am committed to being part of the success in making UNM Softball a top program. As a proud native New Mexican, I always work hard, am driven, focused and look forward to representing our program together with the greatest of teammates. Thank you to Coach Congleton and Coach Tyler for this fantastic opportunity. I will be my very best on and off the field!"