University of New Mexico Lobos athletics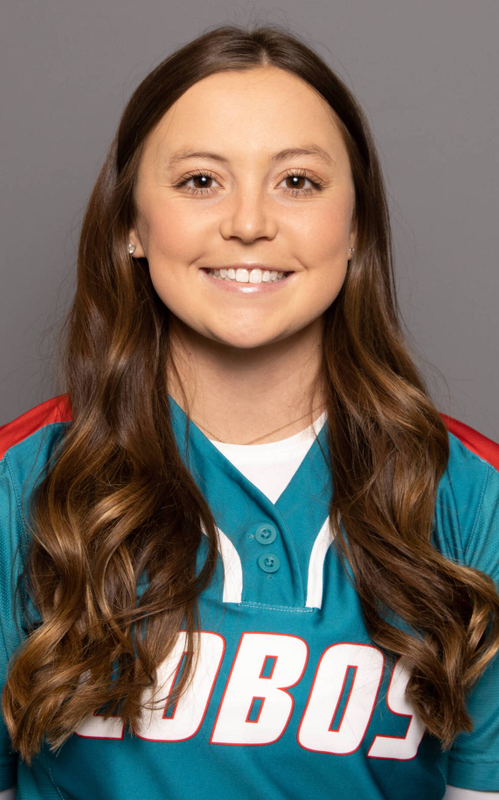 SENIOR (2022): Started all 53 games in left field… finished with 48 hits, two doubles and two triples… finished with five RBI and scored 36 runs… reached base with 17 walks and stole eight bases… hit nine sacrifice bunts… second on the team in on-base percentage (.410), batting average (.336), triples and runs scored… third on the team in hits and fourth in walks… led the team in sacrifice bunts and stolen bases… posted 10 multiple hit games… had a 21-game hitting streak during the season… 62nd in the NCAA in sacrifice bunts per game (.17)… also led the MW in sacrifice bunts.
JUNIOR (2021): Played in 46 games with 45 starts … started 23 games as designated player, 22 games in the outfield … finished with 31 hits, three RBI, three doubles, nine walks, four stolen bases, six sacrifice bunts, two sacrifice flies … fourth on the team in batting average (.250), hits (31), third in runs scored (19) and stolen bases, fifth in total bases (34) … led the team in sac bunts and second in sac flies … tied for the conference lead in sacrifice bunts.
SOPHOMORE (at SOUTHERN NAZARENE, 2020): Started 23 games … led the team with 34 hits, 29 runs, a .459 batting average and a .500 on-base percentage  … registered nine RBI… drew seven walks…  recorded a .541 slugging percentage … went 22-26 in stolen base attempts … made the Dean's List.
FRESHMAN (at SOUTHERN NAZARENE, 2019): Played in 53 games, starting in 46 … recorded 27 hits with four doubles and one triple and 45 total bases … registered six RBI and 27 runs … drew eight walks… finished with a .281 batting average, a .324 slugging percentage and a .320 on-base percentage… went 20-23 in stolen base attempts … made the Dean's List.
HIGH SCHOOL: Graduated from Boswell High School in 2018 … posted a batting average of .459, a slugging percentage of .541 and an on-base percentage of .500 … district champion in 2018 … also lettered in basketball … basketball district champion in 2016 and 2017 … basketball bi district champion in 2016 and 2017… first team all-district from 2015-18 … 2018 offensive player of the year … 2017 team MVP … 2018 team offensive MVP … 2017-18 team captain … academic all-district 2015-18 … academic all-state … all-area from 2016-18 … academically, top 10% of class… member of the National Honor Society … Senior Class Favorite … Homecoming Queen nominee.
PERSONAL: Born May 31 in Fort Worth, Texas … parents are Dana and John Robinson … siblings are Parker and Paxton … played club ball with Fusion and Texas Bombers… graduated in May 2022 with a BBA in business administration.
ON WHY UNM: "To fulfill my dream of playing softball."