University of New Mexico Lobos athletics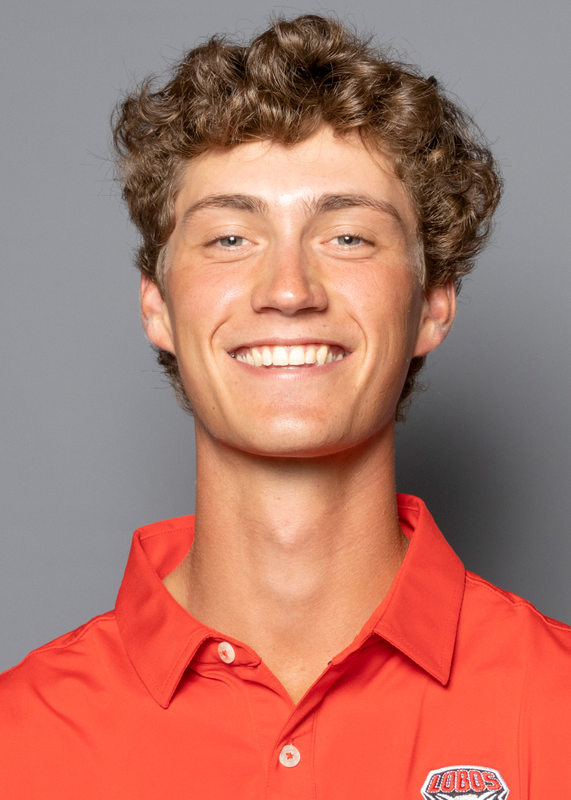 REDSHIRT FRESHMAN (2022-23): Had a stroke average of 74.33, playing in one event … made collegiate debut at the John Burns Intercollegiate, playing as an individual … had a season-best round of 72 in the first round of the John Burns Intercollegiate.
FRESHMAN (2021-22): Redshirted
HIGH SCHOOL: Three-time Texas 5A District Champion (2018, 2019, 2021) … three-time Texas 5A Regional Champion (2018, 2019, 2021) … two-time Texas 5A State Runner-Up (2019, 2021) … Texas 5A State 4th Place (2018) … First Team Texas 5A (2019) … in 2021 named to the Texas Academic Athlete First Team, Texas District First Team and Texas Region First Team … also earned District Individual and Regional Individual second-place honors in 2021.
CLUB: Also competed for club teams AJGA and Texas Legends … ranked up nine top-10 finishes: 1st of 89 The Stampede Invitational at River Crossing (68/70) … 5th of 72 Legends Spring Preview (68/74) … 5th of 54 Legends Alamo Shootout (72/76) …
6th of 54 AJGA Sung Hyun Park Junior Championship (69/71) … 9th of 51 AJGA Bob Estes Junior Championship (67/67) … 3rd of 50 Legends Tour Jimmy Demaret (75/70) … 6th of 44 Legends James A Ragan (74/69) … 5th of 260 Bart Granger (75/70/67) … 4th of 59 Legends George Hannon (75/70) … also won three out of three AJGA Longest Drive competitions.
PERSONAL: Born April 15 in Omaha, Neb. to parents Scott and Renee King … has three siblings, an older brother and sister (Matt and Courtney) and a younger brother (Joshua) … hobbies include basketball, skiing and writing … favorite athletes include Dustin Johnson and Alex Gordon (KC Royals) … favorite food is steak … favorite movie is The Greatest Game Ever Played.