University of New Mexico Lobos athletics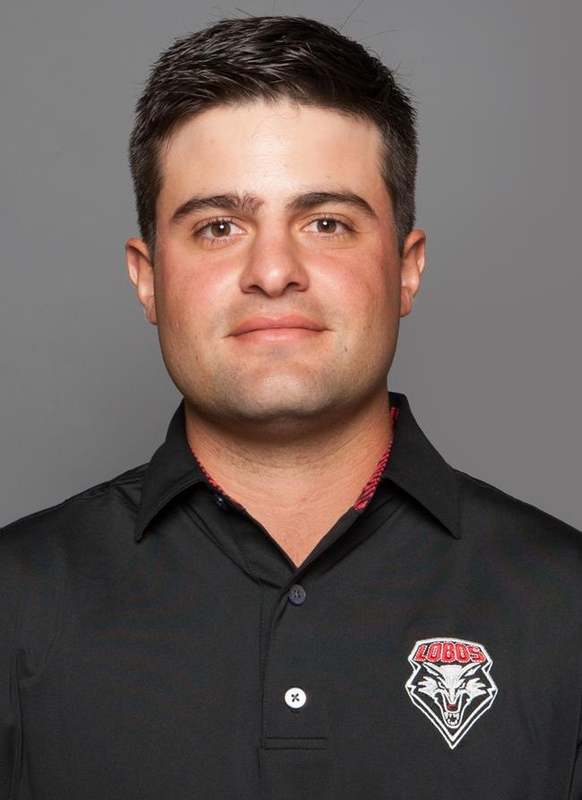 Gustavo Morantes enters his fourth season as assistant coach of the Lobos in the 2022-23 season. He joined the staff after spending four seasons as an integral member of the Lobo men's golf team, followed by some time playing professionally.
In his first three seasons as an assistant coach, the Lobos have won a Mountain West title and appeared in two NCAA Regionals. UNM has won four team titles and four individual titles during Morantes' tenure on the coaching staff.
Morantes served as a key member of the Lobo men's golf team from 2014-18 where he represented UNM in 42 events across four seasons while registering 18 eagles, third most in program history.
He recorded 45 rounds of action throughout his collegiate career, tying for fourth most in program history in a single season. He also posted a career stroke average of 73.96 with back-to-back averages of 72.71 during his freshman and sophomore campaigns. Morantes has one collegiate tournament win under his belt, a tie at the National Invitational Tournament hosted by Arizona with a score of 11 under, 205 during his sophomore season.
Of his 18 eagles as a Lobo, half were recorded in the 2015-16 season where he registered nine to tie for the second most single-season eagles posted by a Lobo in program history. Morantes is also ranked 13th in UNM history in career birdies with a total of 376.
"I am extremely excited for this new opportunity," Morantes said. "New Mexico is a very special place to me and I will forever be grateful for the opportunity that the university gave me as a student-athlete. Playing for Coach Millican was one of the best decisions I've made and I'm privileged to work for him now."
Morantes is originally from Caracas, Venezuela and came to New Mexico as a player to further his golf career. He graduated from The University of New Mexico in 2018 with a bachelor's degree in liberal arts and is currently pursuing a master's degree in sports administration at UNM.
Morantes currently resides in Albuquerque with his wife, the former Darian Zachek, another former Lobo golfer and graduate whose final season was 2018-19. The pair married in the summer of 2019.