University of New Mexico Lobos athletics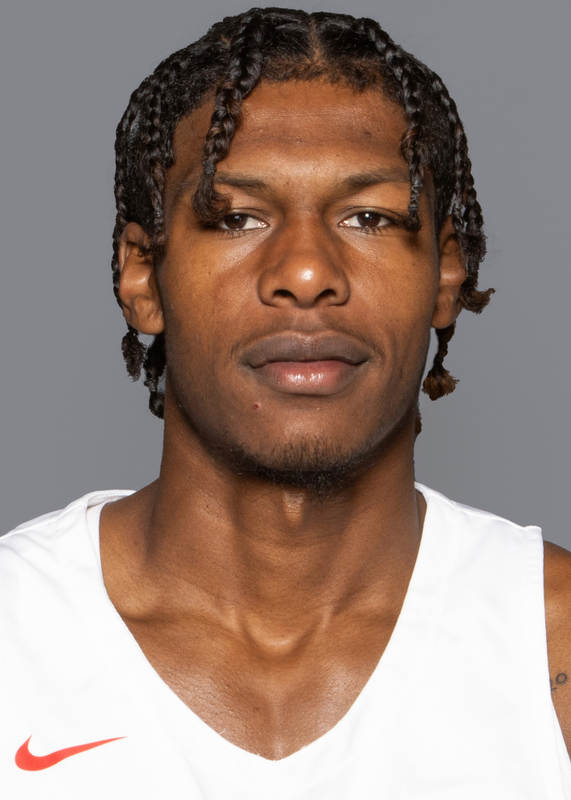 JUNIOR (2020-21): Saw action in all 22 games on the season averaging 25.7 minutes per contest … averaged 8.0 points, 4.5 rebounds, 3.4 assists, 0.1 steals and 0.7 blocks per game … scored in double figures seven times including a season-best 17 on Jan. 13 at Dixie State … registered two double-doubles on Dec. 15 vs Our Lady of the Lake and on Jan. 28 at Fresno State … shot 41.5 percent from the floor (59-142) … finished seventh in the Mountain West in total assists (75) … posted the second-most single-game assists in the league (13) at Air Force on Feb. 22 … finished sixth in the conference in assist/turnover ratio (1.47) … finished in the top 15 in the conference in free-throw percentage (.514), offensive rebounds (32) and blocked shots.
PRIOR TO UNM: Competed for Hutchinson Community College in Hutchinson, Kansas … named 2020 All-Region VI Second Team …. named 2020 All-Jayhawk West First Team … finished his sophomore season as Hutchinson's leading rebounder, assist and steals leader, and was the Blue Dragons' fifth-leading scorer … ranked in the Kansas Jayhawk Community College Conference top 20 in seven different categories in his final season at Hutchinson … as a sophomore, averaged 11.8 points and a team-high 7.2 rebounds, 4.9 assists and 1.5 steals per game with 30 total blocked shots in 30.8 minutes per game … Shot 54.4 percent from the field in 2019-20 … collected 156 assists in 2019-20 marking the 10th-most in Blue Dragon single-season history while his 260 total career assists marked the sixth-most in Hutchinson history … Finished sixth in his league (KJCCC) in rebounding, ninth in minutes played, 13th in field-goal percentage, 15th in blocked shots and 16th in steals in 2019-20 … posted a triple-double of 14 points, 13 rebounds and 11 assists while racking up three other double-double on the season in his final year at Hutchinson.
HIGH SCHOOL: Competed at Monsignor Scanlan High School in Bronx, N.Y. where he was a 1,000-point, All-League scorer … averaged 15 points, five assists and seven rebounds per game.
PERSONAL: Born April 6 to parents Shawniqua Epperson and Yokun Singleton … has two brothers, Nukoy Singleton (24) and Lindel Robinson (4) … hobbies include basketball and swimming … favorite athlete is Kemba Walker … favorite food is barbeque chicken … favorite movie is Money Talks.