University of New Mexico Lobos athletics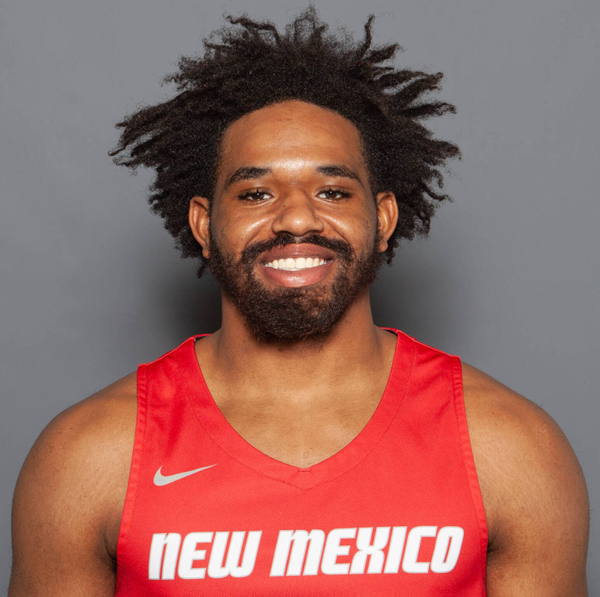 SOPHOMORE (2020-21): Competed in 21 of UNM's 22 games, starting 11 … averaged 22.7 minutes per game including 35 in the last two games of the season … scored a career-best 19 points in the last game of the season on March 10 against Fresno State in Las Vegas going a perfect 4-for-4 from behind the arc … scored in double figures five times on the season … averaged 6.4 points, 2.2 assists, 2.0 rebounds and 0.7 steals per game.
FRESHMAN (2019-20 at UNC): Played his first collegiate game as a Tar Heel at Virginia on Dec. 8 … played in 16 games with starts at the point against Yale, Georgia Tech and at home vs. Pittsburgh … scored in double figures three times … had 26 assists and 19 turnovers … made 15 of 66 from the floor (.227) with a season-high four field goals against Gonzaga … posted a season-high five assists in the win over Yale … had 12 points and four assists (9 of 10 free throws) in 28 minutes vs. UCLA … was plus 15 against the Bruins … double figures for the first time as a Tar Heel when he scored 11 points with three assists, two steals and no turnovers in 22 minutes at Gonzaga … was plus 5 against the Zags, the only Tar Heel with a positive +/- among seven players who played at least 15 minutes … made his first two career threes against the Zags … had three assists in 16 minutes against Wofford.
HIGH SCHOOL: Played four years of varsity basketball for coach Eric Krueger at Pickerington Central High School in Pickerington, Ohio … won the Ohio Capital Conference (OCC) Championship his sophomore year with Pickerington Central … named OCC Player of the Year … earned First Team All-OCC, First Team All-District and First Team All-Ohio honors … averaged 15.3 points, 5.1 assists and 4.3 rebounds his sophomore season … played AAU for Indiana Elite … honor roll student his final two years.
PERSONAL: Born May 26 in Muncie, Ind. to parents Felicia and Jerome Francis II … his mother (track & field) and father (basketball) both were varsity athletes at Ohio State … his father averaged 11.2 points as a Buckeye from 1985-89 … majoring in communications … hobbies include playing video games … favorite athlete is Carmelo Anthony … favorite food is baked chicken … favorite movie is Glory Road.