University of New Mexico Lobos athletics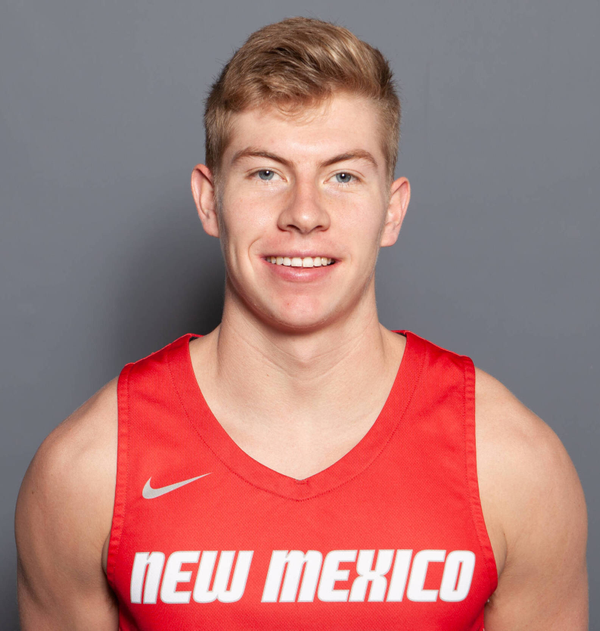 REDSHIRT-JUNIOR (2020-21): Saw action in nine games for a total of 38 minutes … registered his first career 3-pointer on Dec. 15 against his brother's team, Our Lady of the Lake … averaged 4.2 minutes, 0.4 points, 0.4 assists and 0.3 rebounds per game to go along with a 4.0 assist to turnover ratio (4:1).
REDSHIRT-SOPHOMORE (2019-20): Competed in nine games for the Lobos for a total of 21 minutes … scored a career-high four points on Jan. 21 against San José State on a perfect 4-for-4 from the free throw line … posted a season-high six minutes on Jan. 29 against San Diego State.
REDSHIRT-FRESHMAN (2018-19): Saw action in three games for the Lobos as a redshirt-freshman averaging 4.3 minutes per game … scored his first collegiate points on a pair of made free throws on Jan. 19 against Wyoming in The Pit … most minutes (8) came on Dec. 30 against the University of the Southwest.
FRESHMAN (2017-18 at Fort Lewis): Redshirted at Fort Lewis
HIGH SCHOOL/AAU: Competed for Rio Rancho High School under coach Wally Salata … named 2016 New Mexico Gatorade Player of the Year … named USA Today New Mexico Player of the Year … Mr. Basketball 2016 … helped his Rio Rancho High team to the New Mexico State Championship in 2016 … named New Mexico State Tournament MVP in 2016 … named USA Today New Mexico First Team … two-time First Team All-District in 2016 and 2017 … led the state of New Mexico in scoring in 2016 … shot 55 percent from behind the arc in the 2016 New Mexico State Tournament … three-time All-District Academic Team honoree and a four-year honor roll recipient.
PERSONAL: Born April 8 to parents Dave and Valerie Patterson … has three siblings, Austin (27), Brady (25) and David (21) … majoring in business … hobbies include watching movies and hanging out with friends and family … favorite athlete is Steph Curry … favorite food is barbeque … favorite movie is Rocky.